Innovation Accelerators
The HMG Strategy Innovation Accelerator Series
Research conducted by HMG Strategy reveals that one of the top focus areas for CISOs and security leaders is working with the CEO and the executive team to enable innovation and grow the business. In this exclusive webinar, HMG Strategy President and CEO Hunter Muller asks the CEOs and leaders of innovative cybersecurity technology companies about the challenges they solve for clients, the innovation they deliver to companies, and how their solutions are differentiated in the market.
Benefits of Participating:
This event will provide your company access to the leading CISOs and security leaders across Fortune 2000 companies in North America. This is a golden opportunity for your company to connect with this premier audience and share its thought leadership on how its solutions are delivering innovation to companies while enabling them to tackle the most sophisticated and pressing cyber threats facing their organizations.
On-Demand Innovation Accelerators
August 12th, 2021 — 11:00 AM ET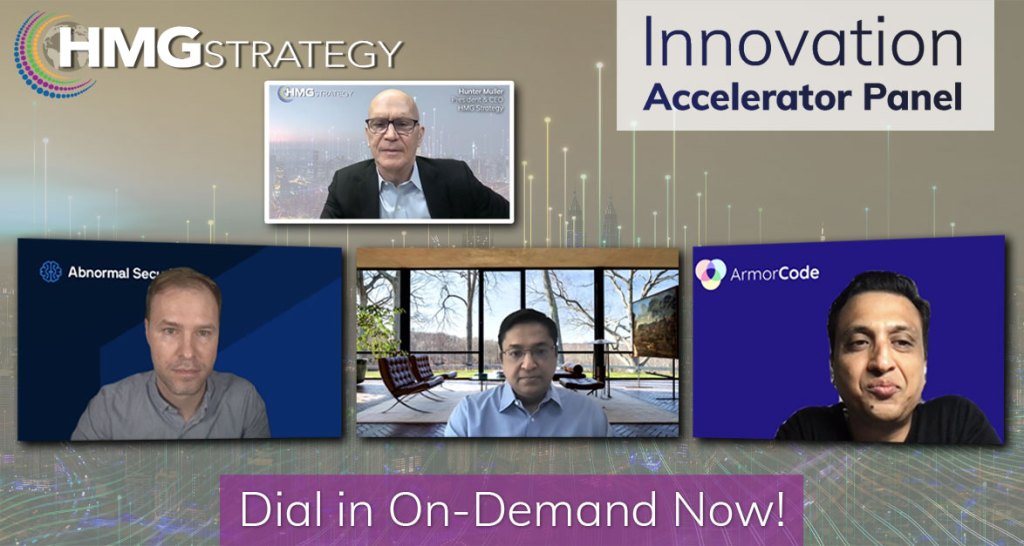 Upcoming Innovation Accelerators
Select one or more of the following upcoming events to complete registration.