Upcoming Webinars
Select one or more of the following upcoming webinars to complete registration.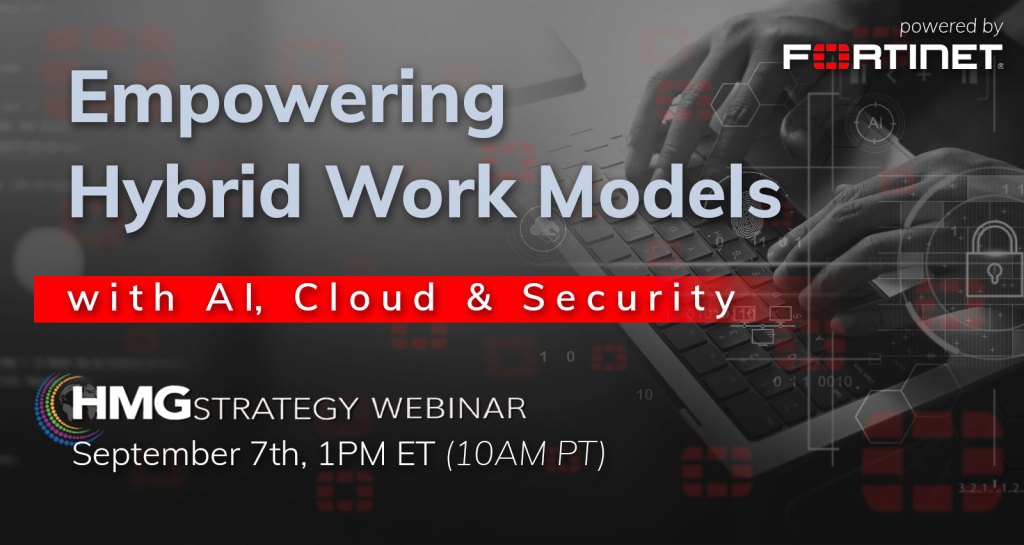 In this webinar from HMG Strategy and Fortinet, you'll discover:
The importance of unifying networking, security, and computing for seamless hybrid work models.
Practical strategies to optimize performance and enhance security without compromising innovation.
How leveraging AI can lead to better network and application performance, driving improved business outcomes.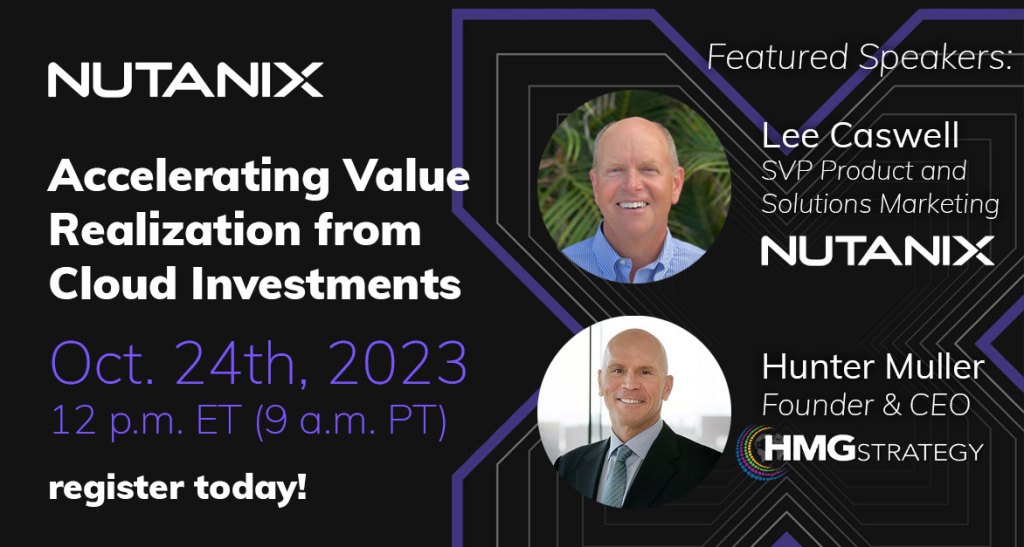 In this webinar from HMG Strategy and Nutanix, you'll discover:
Effective approaches to define the value and business outcomes driven by cloud strategies
Recommendations to optimize spend and resources in a multi-cloud environment
How to refine overall cloud strategy (e.g., public vs private vs hybrid)
Different ways to increase value realization from cloud investments
How to overcome cloud migration challenges
On-Demand Webinars
Click the title below to access past webcast listing and their details.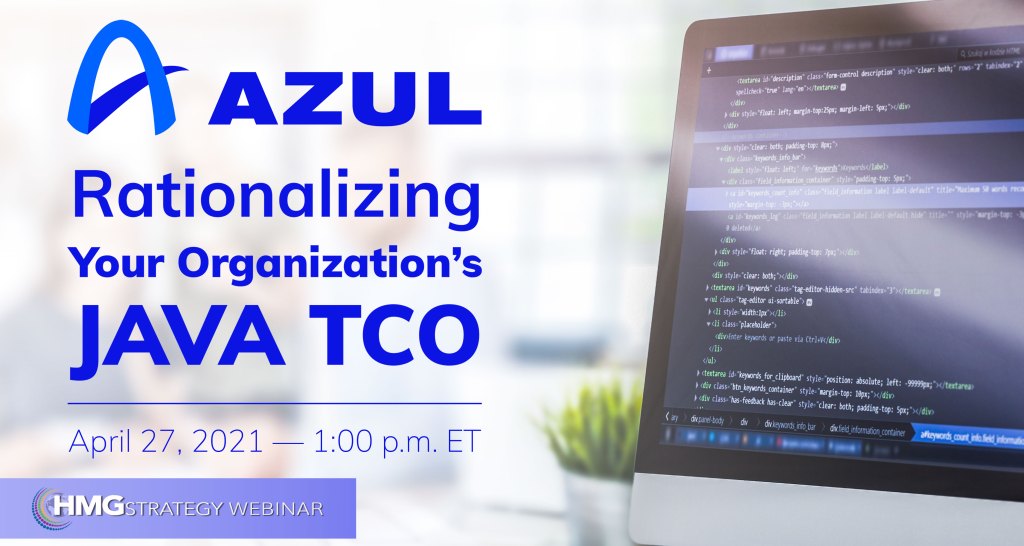 As companies transition to a hybrid work environment, two of the top concerns being voiced by CIOs and business technology executives is the rise in COVID infections from the Delta variant along with the global war for talent and the challenges associated with retaining, recruiting and growing top talent.
In this session, explore what the future of collaboration will look like and tools and techniques that will make it possible for team members to collaborate effectively in a new hybrid world.
Nearly 18 months ago, the world was forced into a new way of working. Virtually overnight, knowledge workers had to figure out how to perform their jobs under a work-from-anywhere model. The outcome was knowledge workers redefined how they work, and they continued to be productive — if not more productive in most cases.

Recently, the doors have been reopened and many versions of flexible working are being deployed. Throughout all this, the expectations of our employees have changed as they demand greater flexibility in how, where, and when they work. Welcome to the dawn of the empowered employee.
When the pandemic hit, many of our lives were turned upside down, including how we work and how we live. Almost all face-to-face encounters are now being substituted by virtual communication with many of us doing our work at our kitchen table. Zoom is looking at this stage as Building Forward with Confidence and we are working with clients to take what we knew worked pre-pandemic combined with what we learned during the pandemic and hopefully use that as a model building forward. Now we are looking at a second disruption: A reorganization of how we work, where we work from and when we work.
Learn how you can build a cross-channel digital portfolio strategy with shared data, allowing you to win, serve and retain customers.
Over the past 11 months employers, employees, producers and consumers have all modified the way they work and consume products and services. Join us as Zoom's Global Deputy CIO, Gary Sorrentino, and a panel of CxO's discuss how leaders need to think beyond the current normal and start to Build Forward with Confidence.
Learn about the top opportunities that Zoom's Harry Moseley and ABM Industries' Melanie Kirkwood Ruiz have leveraged during their careers and hear recommendations from Korn Ferry's Mark Polansky on the criticality for becoming a self-disruptive leader and how it can accelerate your career ascent.
When the COVID-19 pandemic forced organizations to work remotely, it wasn't clear at the time how long the situation would last. As we look ahead to the new year, it's become clear that many organizations will continue to operate remotely through at least mid-2021, with a mix of organizations shifting to hybrid work models where a percentage of employees will split their time between remote and in-office locations.
As COVID-19 infection rates continue to rise in different geographies, many organizations have committed to operating remotely through at least mid-2021. In fact, more than 90 percent of CISOs, CIOs and technology executives surveyed by HMG Strategy say their companies plan to operate under hybrid work models for the foreseeable future where a mix of employees will split their time between remote and in-office locations.
The rapid shift to remote, distributed workforces has forced IT professionals to quickly support new/expanded ways of working. In addition to extending access to resources and enhancing security from more locations and devices, IT now is challenged with rethinking already time-intensive onboarding and offboarding processes.
The lines between users inside and outside your organization are blurring. Discover how modern organizations are consolidating and simplifying identity structures to provide all users the information they need, where and when they need it. Learn how to better identify each customer – and their history with the company – while providing employees with the access rights needed to deliver a fluid customer experience.
In this interview between RangeForce CRO and President Gordon Lawson and Vice Admiral Jan Tighe, Jan will share her experiences, lessons learned and best practices from her time as Commander U.S. Navy Fleet Cyber. These include the risks and threats faced by the U.S. military during her tenure, best practices for defending against targeted attacks in a distributed and dynamic environment, and how to implement a successful training program across your organization.
As government agencies apply a citizen-centric approach to delivering services, state and local government CISOs can help bolster citizen engagement in compliance with organizational cyber policies.

Government CISOs and security leaders are responsible for ensuring that collaboration platforms used to connect agency leaders and elected officials with citizens are secure for all parties while certifying that these platforms comply with state and local security policies.
While CISOs and their teams have successfully protected the remote enterprise during these unprecedented times, many security tactics have been fashioned as a short-term approach. As enterprise companies continue to have the bulk of their employees working remotely for the foreseeable future, CISOs must develop longer-term security strategies that continue to safeguard remote employees while protecting the distributed enterprise.
Learn how Zoom's Zoom for Government platform can help your agency meet your mission needs, empower your workforce, and elevate the communities you serve & defend – today, and in the new future ahead.
Learn how Zoom's Zoom for Government platform can help your agency meet your mission needs, empower your workforce, and elevate the communities you serve & defend – today, and in the new future ahead.
How can remote collaboration strengthen employee engagement, while helping to stoke business innovation and ensure business continuity? Tune in to this upcoming webinar to learn recommendations on how to deploy and scale contact tracing operations quickly to protect remote workers and field teams.
When the world changed in mid-March, nearly all employees were suddenly working from home. This created a new set of challenges for CISOs and their cyber teams to protect an expanded digital footprint while ramping up training to avoid phishing and other types of cyber-attacks.
Now that CISOs and their teams have successfully pivoted to protecting the work-from-home enterprise, they are tasked with guarding the crown jewels as regional economies begin to open and companies shift to hybrid work environments.
Digital transformation, once a slow-moving progression for many companies, has accelerated in the past few months thanks to COVID-19. Security teams have set their sights on securing the laptops and remote work environments for millions of employees. But what about all of the other interconnected devices out there – including those used on manufacturing plant floors as well as automobiles – how are these changes affecting them?
Successful mergers and acquisitions require the smooth integration of the combined workforces and technologies along with the ability for team members to access the right data and applications based on their roles.
In the midst of the current crisis, hackers have attempted to infiltrate commercial businesses and government agencies such as the U.S. Department of Health and Human Services. Indeed, information security has become more critical than ever, as the work-from-home environment expands each organization's digital footprint and attack surface. Once we emerge from the crisis, companies will grapple with additional issues such as the availability of hand sanitizer, masks, social distancing and office configuration. Together, these challenges create a perfect storm stressing organizations everywhere.
Bad actors are poised to exploit organizational vulnerabilities during the COVID-19 pandemic as resources are focused elsewhere. Here are actionable steps to take to safeguard critical assets. The global COVID-19 pandemic is causing havoc for businesses across the globe, impacting everything from business continuity to supply chain operations, while resulting in dramatic shifts to remote work on an unprecedented scale.
Companies that are winning in the digital world each have a common characteristic – they deliver simple and easy experiences that delight their customers. This doesn't happen by accident. Each of these companies have created customer-centric business models in which they analyze and act on behavioral and sentiment data to simplify customer-facing processes and optimize the customer experience.
The volume and complexity of cyber threats facing companies, government agencies and infrastructure providers continues to escalate. The number of phishing attacks alone have risen more than threefold since February, according to multiple studies.
As companies mass customize services going forward, CIOs and technology executives must help hyper-personalize experiences for both customers and employees.
As executives continue to decipher what the 'new normal' will look like, CIOs and technology executives believe that remote workforces will continue to remain in place with the need for continuous availability and robust digital tools even after we emerge from the crisis.
Discover a better way to modernize enterprise infrastructure and applications while preserving investments in legacy systems.
The latest wave of RPA is bringing forth greater interplay between humans and robots, creating new opportunities for employees to broaden their skill sets while delivering a torrent of value to the companies they work for.
Learn about the red flags associated with typical offshore outsourcing models and advantages for utilizing a Global Insourcing Approach. Hear examples of leading companies across different industries that are leveraging global enablement teams to gain a competitive edge, by downloading this webinar.
Learn how customer expectations are changing, exactly how your business can and should respond and some best practices of companies that deliver delightful customer experiences.
Hear about the factors that CIOs and their IT teams must weigh, in determining which technology companies to partner with going forward. Learn about the business and operational benefits that companies have generated by partnering with progressive technology vendors.
Organizations continue to adopt cloud and SaaS services as executives embrace the ability to reduce operating expenses while supporting digital transformation and efficiency gains across the business. This helps explain why 83% of future enterprise workloads are expected to run in the cloud.
Thanks to their unique views into how people, processes, and technology come together across the enterprise, CIO's provide an exceptional ability to identify opportunities for designing and strengthening the intelligent enterprise. This includes the use of artificial intelligence, blockchain and analytics in helping to make supply chains to be intelligent, responsive and predictive.
CEO's are more confident about their organization's prospects for driving revenue growth in 2018 than they have been in the past ten years, according to PwC's 21st Annual Global CEO Survey. However, CEOs have grown more cautious about the likelihood for achieving future revenue growth.
About Interactive HMG Strategy Webinars
Drive Engagement and Share Thought Leadership with Your Key Connections
Customized webinars provide an invaluable opportunity for your company to strengthen its brand and share its thought leadership in an interactive setting with the technology executives it's looking to engage with.
HMG Strategy offers a number of webinar formats for sponsor partners, ranging from synergistic discussions between HMG Strategy President and CEO Hunter Muller with a subject matter expert from your company to client case studies and moderated dialogues.
HMG Strategy offers customized and co-branded 60-minute webinars that aligns the messaging your organization is looking to extend to targeted technology and services buyers within the 400,000-plus technology executives in the HMG Strategy community.
HMG's webinar package includes hosting services, production, rehearsal, project management, and delivery of the archived asset. For an additional fee, HMG can create content, abstract, provide moderation and develop seed questions.
Sponsor partner benefits include:
Connecting with top-tier CIOs, CISOs, and technology/services buyers in the HMG community (typical up to 100 registrants)
Target marketing by title, role and industry distributed through five campaigns
HMG's editorial team will customize the marketing materials used to promote your organization's webinar
HMG will promote your webinar on our website, on our social media platforms, through targeted email outreach and in newsletter promotions
Receive qualified leads both pre- and post-event via archived webcasts
Interested in learning more about HMG Strategy's webinars? Contact us at webinars@hmstrategy.com