International Advisory Board
Our International Advisory Board is comprised of technology leaders who have global oversight of technology and business strategy at Fortune 2000 organizations. HMG Strategy Executive Leadership Summits have become the most highly regarded thought leadership events for C-level executives and technology executives.
Held in more than 30 locations annually, the content for each unique summit is created through the combined efforts with our regional Advisory Boards. Advisory Board members are invited and encouraged to participate on boards beyond their local region and become a member of our International Advisory Board of global executive leaders.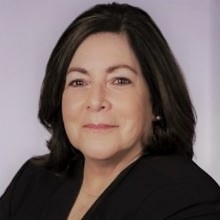 Carmella Cassetta
VP & Chief Information Officer
Hoag Hospital
Carmella Cassetta is a dynamic and innovative technology leader with an accomplished background as a Chief Information Officer (CIO). She is known for providing technology enabled solutions and operations excellence that support organizational goals and solve business problems.
Ms. Cassetta is currently the Vice President and Chief Information Officer (CIO ) for Hoag Memorial Hospital Presbyterian and Hoag Clinic in Orange County, California. In this role she is responsible for all IT functions that support clinical and business operations for Hoag.
Prior to Hoag, Ms. Cassetta held leadership positions at Ingram Micro, Barnes & Noble and Corinthian Colleges. In 2008 she was recognized with CIO Magazine's "CIO 100 Innovation Award" and in 2019 the Hoag IT Department achieved a Quality Award from CHIME "HealthCare's Most Wired".
Ms. Cassetta graduated from the University of Connecticut with a Bachelor of Science degree in Business. She also received certification in Information Technology from New York University School of Continuing Education.