International Advisory Board
Our International Advisory Board is comprised of technology leaders who have global oversight of technology and business strategy at Fortune 2000 organizations. HMG Strategy Executive Leadership Summits have become the most highly regarded thought leadership events for C-level executives and technology executives.
Held in more than 30 locations annually, the content for each unique summit is created through the combined efforts with our regional Advisory Boards. Advisory Board members are invited and encouraged to participate on boards beyond their local region and become a member of our International Advisory Board of global executive leaders.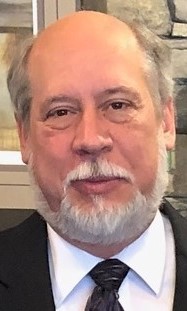 Charles Franklin
VP Data Strategy and Architecture
Point West I
Charles Franklin is an established data strategist working across multiple industries helping companies succeed in implementing innovative approaches to managing and using information. Particularly advanced knowledge in implementing Data Lakes, Analytical Data Platforms, Enterprise Analytics, Data Governance and Data Management.
Professionally, his 35 year experience includes data consulting working with aiding companies such as Texas Instruments, McDonalds, AAA, USAA, and SpringMobile as well as full-time experience at various companies across Texas winning multiple innovation related awards. He has cross industry experience including High Technology, Mortgage/Finance, Higher Education, Telecommunications, Health Care & Insurance and Retail.
Academically he holds the equivalence of a double-master's degree in Computer Science and has previously served as the IT Area Chair and professor for two local campuses in the Dallas area. He has also served on university research & development team investigating and promoting technology for faculty members. Finally, he helped implement university/city and county fundraising helping not only higher-education but also the community for food, housing and jobs/education for at-risk families.
Currently he is VP of data strategy, architecture, governance and solutions/engineering for a large mortgage finance company managing multiple teams.