International Advisory Board
Our International Advisory Board is comprised of technology leaders who have global oversight of technology and business strategy at Fortune 2000 organizations. HMG Strategy Executive Leadership Summits have become the most highly regarded thought leadership events for C-level executives and technology executives.
Held in more than 30 locations annually, the content for each unique summit is created through the combined efforts with our regional Advisory Boards. Advisory Board members are invited and encouraged to participate on boards beyond their local region and become a member of our International Advisory Board of global executive leaders.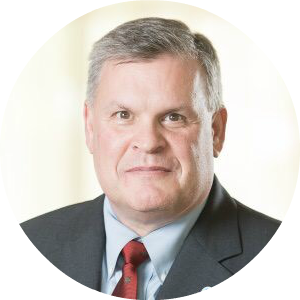 John Repko is Executive Vice President and Chief Information Officer of AIG. He leads AIG's global technology and sourcing functions, overseeing core shared infrastructure, applications, technology partnerships, procurement and vendor management. He also works closely with AIG's leaders in support of technology-enabled cross-business collaboration, process improvement and strategic sourcing to meet the changing needs of clients.
Prior to joining AIG, Mr. Repko was Global Chief Information Officer of Johnson Controls (JCI) since 2016, taking up this position with the merger of JCI and Tyco. He previously served as Senior Vice President, Chief Information Officer and Enterprise Transformation Leader at Tyco from 2012. Mr. Repko also held chief information officer roles at Covance Inc., SES Global and General Electric's GE Americom division. He began his career as Senior Accountant, CPA, with Ernst & Young.

Mr. Repko currently serves as a member of the Insight Venture Partners CIO Advisory Board and the Lightspeed Venture Partners CIO Innovation Advisory Network. He also is a CIO Mentor for the New Jersey Society for Information Management and the Columbia University Graduate IT Management Program.

Mr. Repko holds an M.B.A. in Systems from Drexel University and a B.S. in Accounting from Villanova University.