International Advisory Board
Our International Advisory Board is comprised of technology leaders who have global oversight of technology and business strategy at Fortune 2000 organizations. HMG Strategy Executive Leadership Summits have become the most highly regarded thought leadership events for C-level executives and technology executives.
Held in more than 30 locations annually, the content for each unique summit is created through the combined efforts with our regional Advisory Boards. Advisory Board members are invited and encouraged to participate on boards beyond their local region and become a member of our International Advisory Board of global executive leaders.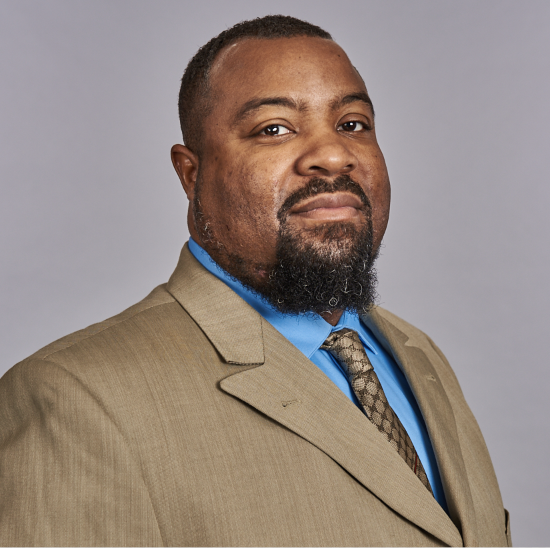 Kwame Fields
Senior Vice President, Chief Information Security Officer and Acting Chief Diversity Officer
FHLBank San Francisco
Born on a Saturday, Kwame Al-Rahman Fields Sr., translated from Swahili, means "Born on Saturday, in the image of God." Kwame lives in the San Francisco Bay with his wife and three kids. Inspired by his namesakes Kwame Ture, (aka Stokley Carmichael) the exiled leader of the Black Panthers and Kwame Nkrumah, Ture's mentor and the first black democratic leader of Ghana, Mr. Fields graduated Valedictorian of his high school class and went on to obtain his Bachelors of Science and Engineering in Computer Engineering with a minor in Artificial Intelligence at the University of Michigan and a MBA in Technology Management from the University of Phoenix. Kwame is also a Certified Information System Security Professional (CISSP) and Lean Six Sigma Yellow Belt. While completing his undergraduate degree Kwame joined Iota Phi Theta Fraternity, Inc.® and went on to establish four new chapters in the state of Michigan. He also served as the Grand Executive Secretary in three separate administrations spanning 8 years. Professionally, Kwame began his career with Andersen Consulting (now Accenture) as an intern. Specializing in application development and security Kwame quickly advanced to senior consultant. Taking advantage of new skills and opportunities, Kwame left Accenture to join the Risk Management and Security team at American Electric Power, one of the nation's largest generators and distributors of electricity. As the Manager of the Security Program Management Office Kwame was integral in helping to create a best in class and award-winning Enterprise Security program. Kwame then joined the Risk Management and Compliance team at Cardinal Health, a medical products and supply chain company. Kwame led the Engineering & Planning group and multiple SAP Security teams responsible for security, risk, and regulatory compliance for the largest applications and projects. He also founded and became co-chair of the African American Employee Network providing mentoring and career development for all levels of the company. After leaving Cardinal Health Kwame became the VP of Identity & Access Management and the Information Risk Management lead for Enterprise Systems at JP Morgan Chase ensuring that applications and infrastructure assets meet regulatory and internal control policies and standards. Kwame then joined E*TRADE Financial to lead the Information Security team building and maturing IT security controls and governance in a heightened regulatory environment. Now the Acting Chief Diversity Officer and Chief Information Security Officer (CISO) at the Federal Home Loan Bank of San Francisco. Kwame is using his diverse experience and expertise to support an inclusive working culture and mature the cyber security program to meet the complex needs of the Bank's employees and member institutions. Kwame also leads or has led the Bank's Business Continuity Program, Crisis Management, IT Risk Management, Facilities Management, and Physical Security teams. In an effort to provide an avenue for other underrepresented minorities Kwame sits on the Advisory Board for the Cyber Security Program at Merritt College in Oakland, CA and as a Life Member of Iota Phi Theta Fraternity, Inc. ® Kwame actively serves the community as a social service provider, facilitator, and mentor. In his free time Kwame likes to travel with his family to all reaches of the world. When he's not traveling with his family Kwame enjoys working on his 1971 Datsun 240z, creating abstract and cartoon art, and playing video games. You can find out more about Kwame's experience and interests on LinkedIn.