International Advisory Board
Our International Advisory Board is comprised of technology leaders who have global oversight of technology and business strategy at Fortune 2000 organizations. HMG Strategy Executive Leadership Summits have become the most highly regarded thought leadership events for C-level executives and technology executives.
Held in more than 30 locations annually, the content for each unique summit is created through the combined efforts with our regional Advisory Boards. Advisory Board members are invited and encouraged to participate on boards beyond their local region and become a member of our International Advisory Board of global executive leaders.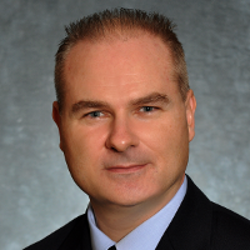 Marc Lijour
VP Capacity and Innovation Readiness
Information and Communications Technology Council (ICTC)
Marc Lijour is the Vice-President leading Capacity and Innovation Readiness initiatives at the Information and Communications Technology Council (ICTC). Marc started his career as an Educator, teaching Mathematics and Computer topics in several countries. He played a leading role at the Ontario Ministry of Education during the revision of the Technological Education curriculum and the launch of the Ontario e-learning Strategy.

In recent years, Marc worked in the private sector for IT companies leading the 4th Industrial Revolution, such as Cisco Systems, Savoir-faire Linux, and ConsenSys. He worked closely with startups and large organizations alike to create exponential business value driving economic and social growth. Marc is passionate about new technologies and helping people and organizations innovate. He contributes to several industry program advisory committees for leading postsecondary institutions in Canada.

Marc holds degrees in Mathematics, in Computer Science, and in Management (MBA in Technology and Innovation). He serves on the board of multiple not-for-profit organizations in the Tech industry, such as La French Tech Toronto, TechConnex, ColliderX, and the Toronto French Business Network.