International Advisory Board
Our International Advisory Board is comprised of technology leaders who have global oversight of technology and business strategy at Fortune 2000 organizations. HMG Strategy Executive Leadership Summits have become the most highly regarded thought leadership events for C-level executives and technology executives.
Held in more than 30 locations annually, the content for each unique summit is created through the combined efforts with our regional Advisory Boards. Advisory Board members are invited and encouraged to participate on boards beyond their local region and become a member of our International Advisory Board of global executive leaders.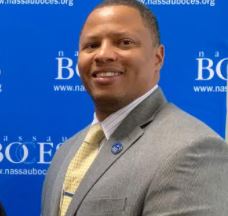 Marlowe Cochran
CISO
NYSED
Marlowe Cochran has been working in the IT field for over 24 years, with 11 plus years in information security roles. He has worked in the federal and state government, health care, not-for-profit, elementary education, and Higher Education sectors in his previous roles. In his current role at the New York State Department of Education, he is the Chief Information Security Officer. Marlowe currently collaborates with external stakeholders, and other NYSED program offices, to lead, manage, and further develop NYSED's information security program. He is the inhouse consultant for internal and external stakeholders on information security topics and projects. He oversees data risk assessment/management, incident response, the development of policies, procedures, and programs that ensure compliance with all applicable federal and state laws and industry best practices.