International Advisory Board
Our International Advisory Board is comprised of technology leaders who have global oversight of technology and business strategy at Fortune 2000 organizations. HMG Strategy Executive Leadership Summits have become the most highly regarded thought leadership events for C-level executives and technology executives.
Held in more than 30 locations annually, the content for each unique summit is created through the combined efforts with our regional Advisory Boards. Advisory Board members are invited and encouraged to participate on boards beyond their local region and become a member of our International Advisory Board of global executive leaders.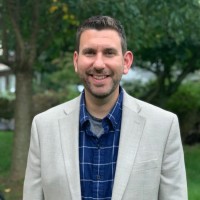 Michael Friedlander
Senior Director IT Strategy and Transformation
PepsiCo, Inc.
Michael is an IT Executive with a proven track record of successfully transforming business processes by implementing highly effective technology solutions within multinational companies. Currently the head of US IT for a global contract logistics organization transforming the IT landscape in order to create a competitive advantage in the marketplace. Past positions at Consumer Packaged Goods and Life Science organizations included leading IT functions to enhance ERP capabilities as well as the creation of digital capabilities to improve and modernize go to market strategies. Michael prides himself in being proficient at clarifying business requirements, performing analysis between goal and existing procedure/skill sets and designing solutions to increase productivity and reduce costs. He is experienced at developing and leading high performing teams and fostering strong relationships with internal and external stakeholders. Michael holds a Master of Business Administration degree in Information Systems from Pace University and a Bachelor of Science from Syracuse University.