International Advisory Board
Our International Advisory Board is comprised of technology leaders who have global oversight of technology and business strategy at Fortune 2000 organizations. HMG Strategy Executive Leadership Summits have become the most highly regarded thought leadership events for C-level executives and technology executives.
Held in more than 30 locations annually, the content for each unique summit is created through the combined efforts with our regional Advisory Boards. Advisory Board members are invited and encouraged to participate on boards beyond their local region and become a member of our International Advisory Board of global executive leaders.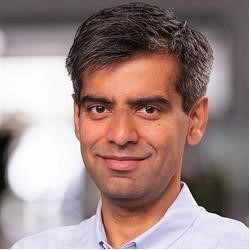 Nishant Bhajaria
Director of Privacy Engineering, Architecture and Analytics
Skyflow
Nishant is an executive in the security, privacy, and compliance space, and he\'s built teams and programs to help achieve these goals. He typically serves as a vital link between legal, engineering, and C-level leadership to ensure that a company\'s products help protect user data and secure customer trust. Prior to his current role— Global Head of Privacy Engineering and Analytics at Uber—he led Trust and Security teams at Google. In addition, he\'s served as the head of privacy engineering at Netflix. He is an instructor on LinkedIn for security, privacy, career development and inclusivity in technology. Nishant is also the author of the recently-released book \"Data Privacy: a runbook for engineers\"
Nishant holds a BS in computer science from Truman State University and an MS in computer science from Arizona State University.