International Advisory Board
Our International Advisory Board is comprised of technology leaders who have global oversight of technology and business strategy at Fortune 2000 organizations. HMG Strategy Executive Leadership Summits have become the most highly regarded thought leadership events for C-level executives and technology executives.
Held in more than 30 locations annually, the content for each unique summit is created through the combined efforts with our regional Advisory Boards. Advisory Board members are invited and encouraged to participate on boards beyond their local region and become a member of our International Advisory Board of global executive leaders.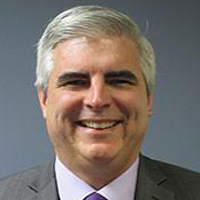 Richard Appleyard, PhD
CIO
Oregon State Police
Richard is the CIO at the Oregon State Police and has 23 years in the Public and Academic Health Sectors. He is also the current President of the Portland Chapter of SIM (Soc. Info. Management). He is a proponent of Holistic Technology Management, seeing beyond the immediate impact and looking to solve for the potential "butterfly effect." He is passionate about helping align the business strategic goals with the rapidly changing and emerging technology and applications landscape e.g., Cloud computing IoT, AI/Deep Learning, and Big Data. He is also an avid technology ethicist, looking for the unseen opportunities and unintended consequences of today's technology advances, and being more thoughtful with how IT is implemented effectively, efficiently and ethically..
His expertise includes IT Operations, Business Applications & Data Management, Web Technology & Site/Content Management, Health & Consumer Informatics (Information Technology Science), and Web User Experience (including Web Accessibility and Section 508 compliance). Richard has a Bachelors in Chemistry from the University of Oxford, a PhD in Biochemistry/ Biophysics from WSU and Post-doctorate in Medical Informatics at OHSU, with a focus on Consumer Health Information, including patient information retrieval, decision making and patient health website development.