International Advisory Board
Our International Advisory Board is comprised of technology leaders who have global oversight of technology and business strategy at Fortune 2000 organizations. HMG Strategy Executive Leadership Summits have become the most highly regarded thought leadership events for C-level executives and technology executives.
Held in more than 30 locations annually, the content for each unique summit is created through the combined efforts with our regional Advisory Boards. Advisory Board members are invited and encouraged to participate on boards beyond their local region and become a member of our International Advisory Board of global executive leaders.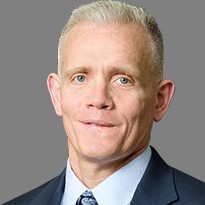 Rocco Grillo
Managing Director – Global Cyber Risk Services & Incident Response Investigation
Alvarez & Marsal
Cybersecurity Executive Leader with extensive experience leading teams and providing clients with cybersecurity advisory services, incident response investigations, and other technical services, as well as guidance to C-Suite and Board level clients. I serve as a trusted advisor and partner to clients, law enforcement and government agencies, law firms, and industry organizations to address cybersecurity matters including incident response & forensics investigations, as well as vulnerability and threat management matters. He is a Ponemon Institute Fellow and affiliate board advisor to industry organizations including FS-ISAC, Retail-CISC, NH-ISAC as well as other ISACS, and member of the Shared Assessments Steering Committee Board. He has also served on the CLM Cyber Liability Council, the Board of Directors of the NY ISSA, the IT Policy Compliance Group, and the (i-4) Research Committee and he has been Interviewed / quoted in CNNMoney, The Wall Street Journal, The New York Times, The London Times, Thomson Reuters, and other industry publications.