International Advisory Board
Our International Advisory Board is comprised of technology leaders who have global oversight of technology and business strategy at Fortune 2000 organizations. HMG Strategy Executive Leadership Summits have become the most highly regarded thought leadership events for C-level executives and technology executives.
Held in more than 30 locations annually, the content for each unique summit is created through the combined efforts with our regional Advisory Boards. Advisory Board members are invited and encouraged to participate on boards beyond their local region and become a member of our International Advisory Board of global executive leaders.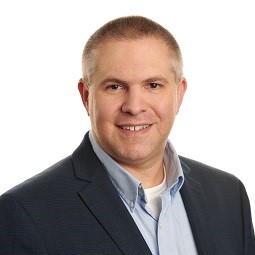 Scott Checkoway
CIO
MedeAnalytics
Scott Checkoway is a visionary IT leader with an impressive record of leveraging resources to meet diverse business demands and deliver cutting-edge technical solutions. As Chief Information Officer for MedeAnalytics, Scott is currently engaged in leading a technological and cultural transformation of the IT organization, providing the leadership and strategic direction critical to building a lean, collaborative, customer-centric entity that drives value creation across the global enterprise. He has been recognized by the company's executive leadership as an innovative and strategic IT leader who offers invaluable expertise and vision to MedeAnalytics' clients and associates. Before joining MedeAnalytics, Scott established and ran a hosting project management office for Allscripts Healthcare Solutions that generated $250+ million in completed projects in its first year of launch. In addition, he turned around failing command center monitoring/operations, improved Level-1 database administration/support, and boosted client satisfaction scores, driving a number of high-impact technology initiatives. Scott held multiple positions during his 9-year tenure with McKesson Corporation, culminating in a role directing application hosting for the managed services organization. There, he maintained a 100% success rate while leading the team to perform 80 upgrades/month and consistently achieved 99.9% customer survey scores. For this and earlier roles within McKesson, Scott earned multiple performance and distinguished leadership awards. In earlier career contributions, Scott delivered value to companies across diverse industries, including Security Source Inc., TAC Worldwide Companies, First International Bank, Computer Sciences Corporation (CSC), and Computer Management Sciences Corporation. Scott earned a bachelor's degree from the University of Rhode Island.