International Advisory Board
Our International Advisory Board is comprised of technology leaders who have global oversight of technology and business strategy at Fortune 2000 organizations. HMG Strategy Executive Leadership Summits have become the most highly regarded thought leadership events for C-level executives and technology executives.
Held in more than 30 locations annually, the content for each unique summit is created through the combined efforts with our regional Advisory Boards. Advisory Board members are invited and encouraged to participate on boards beyond their local region and become a member of our International Advisory Board of global executive leaders.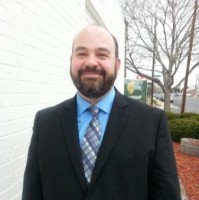 Scott Newman
Chief Information Officer
City of Aurora
Scott Newman is the Chief Information Officer for the City of Aurora, CO, and has served in this capacity since March 2020. He oversees a department of just over 60 individuals, and works collaboratively with City Leadership, Departmental Directors, and external partners to establish the City's technology strategy. He guided the City through the technical transformations required by Covid and continues to build upon those changes to bridge the digital divide while improving service for the community at large. Scott has worked at the City for 4 ½ years but has spent 20 years working in technology both in the private and public sectors.