International Advisory Board
Our International Advisory Board is comprised of technology leaders who have global oversight of technology and business strategy at Fortune 2000 organizations. HMG Strategy Executive Leadership Summits have become the most highly regarded thought leadership events for C-level executives and technology executives.
Held in more than 30 locations annually, the content for each unique summit is created through the combined efforts with our regional Advisory Boards. Advisory Board members are invited and encouraged to participate on boards beyond their local region and become a member of our International Advisory Board of global executive leaders.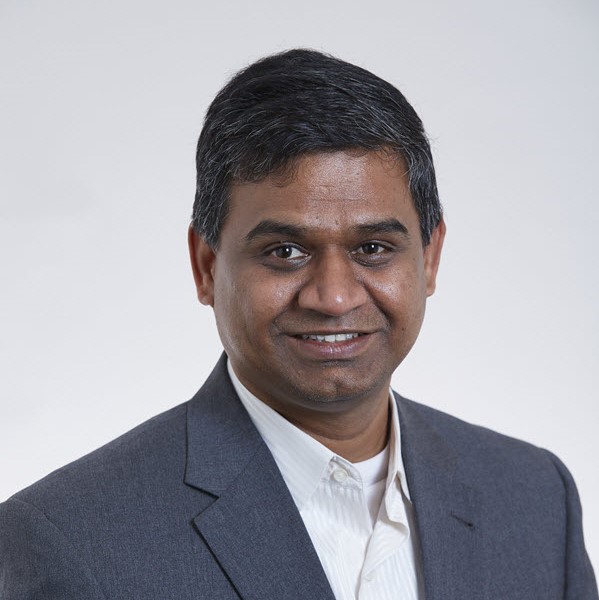 Sree Balasubramanian
Head of Digitization, Enterprise and Corporate Technology
Bank of the West, a BNP Paribas Company
Senior Business Technology Leader Sree Balasubramanian is a senior business technology leader, with more than 25 years of experience elevating and guiding IT organizations. For more than 20 of those years, he worked with top 10 global banks in the financial industry including, Goldman Sachs, Lehman Brothers, Barclays Capital, and now Bank of the West/BNP Paribas. He currently leads Enterprise Technology (Payments, Capital Markets, Commercial Loans, Fraud, On boarding), Corporate Technology ( Risk, Finance, Treasury, Compliance, HR, Legal), and Shared Services Technology (Data, BPM, AI/ML, RPA) organizations with a budgetary responsibility for $120M-$165M and 1000+ global IT resources across 5 locations. He has a reputation for transforming legacy IT organizations into a modern, transparent, and efficient digital technology organization with a focus towards enabling organization's objectives. Business Leadership: Sree partners with business leadership to embed Information and technology strategy within the business strategy. He specializes in translating strategic business objectives including revenue generation, operational efficiencies, and risk mitigation into must-have technology enablers required to meet the organization's objectives. Sree's humble and positive nature combined with his knowledge, experience, and passion for organization's success helps him influence diverse organizational leaders to partner and build a unified strategy. Sree brings transparency to IT operational costs and he drives cost optimization and investment decisions. Sree excels in reducing business impacting incidents by leveraging cost effective global service-based support models, instrumentation engines, and effective governance. Sree is experienced in combining process, product, and program functions that establish accountability for investment decisions by validating the benefits of investment and making difficult continue/stop decisions. Execution: Sree helps organization deliver on large programs drawing from his proven experience implementing custom in-house solutions as well as large vendor products. Examples include building time-sensitive digital campaigns connecting customers and associates thru renewed end-to-end customer journeys. Overseeing several $50-$200M SAAS and on-premise vendor solutions including HCM for HR, GL & Budgeting solutions for Finance, QRM for Liquidity, Axiom for CCAR, Moody's Analytics for Credit Risk & Market Risk, and Actimize suite for Compliance. Sree has experience in transforming middle and back office teams into capability-based squads staffed with cross-departmental resources that achieve operational efficiencies. Talent: Sree has experience building 1000+ person organizations across 5 countries. His talent strategy is based on skills, diversity and location that best serves the needs of the organization. With his friendly, down-to-earth, and motivating leadership style, and his personal inspiring story of growth from a developer to a global leader, Sree attracts and retains talent by providing the team with learning and career growth opportunities. Sree shows teams the importance of each role in meeting business objectives. His teams are known to be positive, results oriented, driven, passionate, and high-performing. His team consistently receives positive feedback from stakeholders and leaders around the organizations he serves. Visionary Leader Sree comes from a humble background; he migrated to USA from India 25 years ago. He pursued his master's degree in computer science and an MBA while working full time as a developer and consultant for various organizations. Sree, his wife and two daughters are currently living in the San Francisco Bay area after living in New York for many years. Sree thrives on being a part of an organization that treats people with respect, embraces transformation, learns from failures, and builds a healthy organization while giving back to the community.