International Advisory Board
Our International Advisory Board is comprised of technology leaders who have global oversight of technology and business strategy at Fortune 2000 organizations. HMG Strategy Executive Leadership Summits have become the most highly regarded thought leadership events for C-level executives and technology executives.
Held in more than 30 locations annually, the content for each unique summit is created through the combined efforts with our regional Advisory Boards. Advisory Board members are invited and encouraged to participate on boards beyond their local region and become a member of our International Advisory Board of global executive leaders.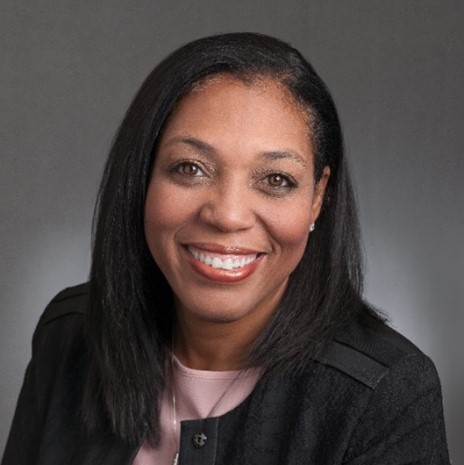 Stephanie Franklin-Thomas
SVP/CISO
ABM
Stephanie Franklin-Thomas is a senior information technology executive with over 24 years of experience assisting public and privately held companies in a variety of industries transform and protect their businesses worldwide. Stephanie's career reflects a demonstrated track record in leading successful large-scale technology focused transformation initiatives, optimizing technology enablement to support business initiatives in complex, global business environments, and executing M&A transactions across the deal lifecycle in domestic and global markets. She also brings deep corporate governance experience through her work with corporate boards, including audit, risk and compliance committees and is qualified to serve on audit committees as a regulatory compliance expert.
Currently Stephanie is the Vice President and Chief Information Security Officer of ABM Industries, a leading provider of facilities solutions with revenues of over $6B and over 130,000 employees in 300+ offices deployed throughout the United States and various international locations. As ABM's first CISO Stephanie is credited with driving security strategy and transformation with a specific emphasis on the development of a risk based fit-for-purpose program.
Prior to joining ABM, Stephanie has held various executive level positions at multibillion dollar firms. She is the former Vice President and Chief Information Security Officer of Motiva Enterprises, a Downstream oil and gas company that is the fully owned affiliate of Saudi Aramco with over $33B in sales revenue and the former IT Controller, Digital Technology at BakerHughes, a GE company, Oilfield services company with $12B annual revenue where she was responsible for all aspects of the IT Controllership/Governance function. Within these roles she led several enterprise-wide transformation initiatives focused on strengthening the organizational security posture to adapt to changing cybersecurity threats. She was a key member of internal management committees including Cybersecurity, Enterprise Risk Management, and Information Technology and is a Diversity, Equity and Inclusion (DE&I) champion holding positions board seats on the Corporate Women's council and diversity network to elevate diversity and women's issues and foster an inclusive work environment during her tenure at both organizations.
Stephanie spent the bulk of her career in advisory consulting at Pricewaterhouse and EY, where she spent over 10 years with increasing responsibility. She provided professional services to public and privately held companies on regulatory compliance, business transformation, cybersecurity incident and response preparation, and merger and acquisition IT integration.
She is a member of the St. Luke's Hospital board of directors, and previously Stephanie served as the former vice chair of the of the Cybersecurity Committee of the Operational Planning, Control & Automation Technologies (OPCAT) division of the American Fuel and Petrochemical Manufacturers board. the NAACP's Afro-Academic, Cultural, Technological and Scientific Olympics (ACT-SO) board of directors where she chaired the Finance and Accounting Committee. Due to the fluidity of the technology space Stephanie is also affiliated with numerous professional and industry associations.
Stephanie attended University of Texas at Austin and received both her bachelors and Master of Business Administration degrees in Management/Finance from Our Lady of Lake University. Additionally, she received her doctoral degree from the University of Northcentral Arizona in Organizational Development and Leadership. She is a published author, and frequent speaker on Cybersecurity and D&I topics, a Certified Information Systems Auditor, and a lifetime member of the National Black MBA Association.