International Advisory Board
Our International Advisory Board is comprised of technology leaders who have global oversight of technology and business strategy at Fortune 2000 organizations. HMG Strategy Executive Leadership Summits have become the most highly regarded thought leadership events for C-level executives and technology executives.
Held in more than 30 locations annually, the content for each unique summit is created through the combined efforts with our regional Advisory Boards. Advisory Board members are invited and encouraged to participate on boards beyond their local region and become a member of our International Advisory Board of global executive leaders.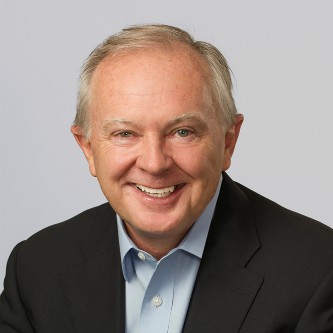 Steve Phillips
Board Director
Wick Communications
Steve Phillips is Board Director of Wick Communications and has an 18 year career as a C-suite CIO in large, complex, technology-enabled B2B and B2C enterprises across diverse industries including BPO, distribution, manufacturing, and consumer electronics.
From 2018 to 2021 Steve served as CIO of Alorica, where he was responsible for setting and delivering IT strategy.
Between 2005 and 2017 he served as CIO at Avnet. Between 2004 and 2005 he was CIO at Memec, a global electronic components distributor acquired by Avnet.
Prior to joining Memec, Mr. Phillips was CIO for Gateway Inc. He was previously the IT leader for Diageo's European foods business and early in his career he served in a number of engineering and operations leadership roles at Thorn EMI.
Since 2012, he has served as chairman of the board of Wick Communications, a US-based news media business.
In 2015, Mr. Phillips was inducted into the CIO Hall of Fame, a lifetime achievement that honors IT executives and visionaries whose leadership has significantly impacted the field of IT.
Steve holds a bachelor's degree in electronic engineering from Essex University and a post-graduate diploma in management studies from the University of West London. He is a fellow of the Institution of Engineering and Technology.