HMG Strategy Markets Update
We are living in a time of intense innovation and continuous disruption. Q4 earnings reports are giving us a better view of what happened in 2020, and are setting the tone for 2021. Without a doubt, there have been conflicting signs coming through the news feed of recent, but history tells us that the markets will speak the truth.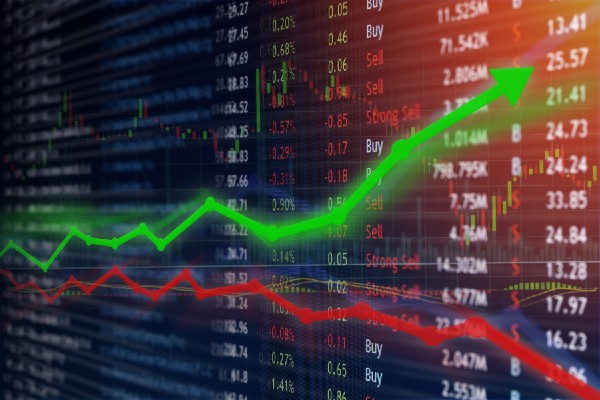 This is unquestionably the best time to be a technology leader— we are fortunate to be in the tech and enterprise world. It's more important than ever today to lead, reimagine, reinvent and execute new business models that will determine the future of our interconnected global economy. Technology leaders today are uniquely positioned to lean in courageously, and to understand and develop the business.
Here are today's top headlines from the world's financial markets, brought to you by Hunter Muller and the editorial team at HMG Strategy:
Major Tech Firms to Report Earnings
This will be a big week for earnings. "More than a fifth of the S&P 500 companies and 13 Dow components will report their latest quarterly results this week – those earnings range from bellwether tech companies such as Microsoft to industrials giants such as Caterpillar and 3M," writes Keris Lahiff of CNBC.
Analysts and investors are paying close attention to Apple, and for good reasons: "Apple, the largest publicly traded stock, has a roughly 7% weighting in the market cap-weighted S&P 500. It is set to report on Wednesday afternoon. Analysts surveyed by FactSet anticipate 13% earnings and 12% sales growth in its December-ended quarter," Lahiff writes in his article.
GE Hopes for Good Year Ahead; Will Report Q4 Earning Tomorrow
GE is on a roll, and some industry watchers envision a long-awaited comeback for the legendary company.
"GE is scheduled to report fourth-quarter results (tomorrow), before the market opens. One might argue that this quarterly report and management's outlook for 2021 will be among the most important for investors in years, as it follows a record quarterly rally in the stock," writes Tomi Kilgore of MarketWatch. "The stock GE, -1.53% had rocketed 73.4% during the fourth quarter, its biggest-ever gain for a calendar quarter, according to data provided by FactSet, which goes back to January 1972. That compares with a 15.0% fourth-quarter gain for the SPDR Industrial Select Sector exchange-traded fund XLI, -0.49% and the S&P 500 index's SPX, 0.17% 11.7% advance."
Intel Surges, Then Falls After Conference Call
We're big fans of Intel's new CEO, Pat Gelsinger. But his calm and steady approach to fixing Intel's problems has evidently frustrated some investors, despite many signs that Intel's better-than anticipated Q4 2020 results announced last week.
"Apparently, investors were disappointed that Gelsinger and current management didn't announce any drastic changes to Intel's manufacturing plans. Given the recent rise in the stock, it's perhaps no surprise that the anticlimactic conference call spurred a sell-off," writes Billy Duberstein in the Motley Fool. "However, the fact of the matter is that Gelsinger's initial strategy, while disappointing to some hoping for more drastic action, is exactly what Intel needs to be successful over the long-term."
At World Economic Forum, Chinese President Xi Calls for Avoiding Confrontations Over Trade
The World Economic Forum, which usually takes place in Davos, Switzerland, is being held virtually this year. Speaking from Beijing, Chinese President Xi Jinping on Monday said the world needs more cooperation to save the environment and less rivalry over trade.
"Much of what the Chinese leader said was a reiteration of Beijing's usual stance on issues such as closing the gap between wealthy and developing nations, and warning that countries should not meddle in other countries' affairs," writes Elaine Kurtenbach of the Associated Press. "While Xi did not mention recent U.S. policies directly, he did call for sticking to rules, embracing diversity and avoiding confrontations over trade and technology."
From my perspective, Xi's comments suggest that international collaboration is the key to resolving some the world's most intractable problems. At a high level, it's hard to argue with that basic premise. But solving many of the problems that Xi mentioned will require painful economic sacrifices from specific nations, and that's when things get complicated.