HMG Strategy Tech News Digest – Dec 18th
Facebook Feuds with Apple Over Privacy Tool as EU Ramps Up New Regulations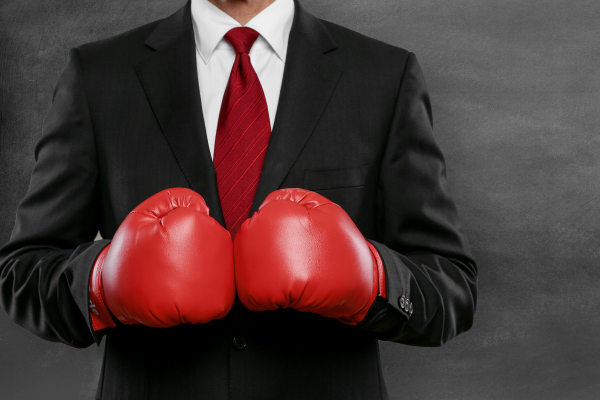 Two of the world's largest tech companies are feuding over a privacy tool that might make it more difficult for developers. The latest spat arrives as the European Union announces new regulations for governing the tech titans.
"Facebook accused Apple of using its power to 'harm developers and consumers' as it welcomed draft laws outlined by the European Commission, the executive arm of the EU," writes Sam Shead of CNBC. "The new laws announced Tuesday — known as the Digital Markets Act (DMA) and the Digital Services Act (DSA) — are designed to keep the tech giants in check. The DMA introduces rules for platforms that act as 'gatekeepers' in the digital sector, while the DSA is designed to address illegal and harmful content by asking platforms to rapidly take it down."
---
Google Issues Resolved
A "significant" number of Google users experienced issues earlier this week. The company says the problems have been resolved, but the idea of losing essential Google services such as Gmail and Google Docs – even for only an hour – is a cause for concern, especially now.
The issues arose on Tuesday, "a day after many Google properties, including Gmail, YouTube, and Google Docs, were hit with a widespread outage," write Jacob Kastrenakes and Jay Peters of The Verge. "Downdetector, which monitors reports of website issues, showed a spike of problems impacting Gmail … Users reported being unable to access their inboxes, while others have said they were receiving bounce back messages when trying to email someone with a Gmail address."
By Tuesday evening, Google reported the problems had been resolved, according to The Verge.
---
Popular Trading App Draws More Scrutiny
Robinhood, the popular trading app, is the subject of a complaint from the state of Massachusetts. The regulators contend that gamifying the process of trading can lead some unwary investors into making financial risky decisions.
"The 24-page complaint accuses Millennial-focused Robinhood of violating state law and regulations by failing to take steps to protect its customers and failing to safeguard its system from the explosive growth that led to dozens of outages and disruptions in 2020," writes Matt Egan in CNN Business.
---
Amazon Introduces its Electric Robotaxi
A new autonomous taxi was unveiled his week, raising hopes for a renewed surge of activity in the development of self-driving automobiles that will help the world reduce carbon emissions and potentially mitigate parking issues in many urban areas.
"Amazon's self-driving vehicle company, Zoox, is taking the wraps off of its first robotaxi," writes Annie Palmer of CNBC. "Zoox on Monday debuted an electric, fully driverless vehicle that's built for ride hailing. It's a 'carriage-style' car, which means that passengers face each other and there's no space for a driver or passenger seat, since there's no steering wheel. It has space for up to four passengers."