HMG Strategy Tech News Digest – Dec 26th
Major Tech Firms Also Infected in SolarWinds Hack
The list of companies infected by malware from the SolarWinds hack apparently includes some of the world's leading tech firms, according to news reports.
"Last week, news broke that IT management company SolarWinds had been hacked, possibly by the Russian government, and the US Treasury, Commerce, State, Energy, and Homeland Security departments have been affected — two of which may have had emails stolen as a result of the hack … Cisco, Intel, Nvidia, Belkin, and VMware have all had computers on their networks infected with the malware. There could be far more," writes Mitchell Clark of The Verge.
"In a joint statement, US national security agencies have called the breach 'significant and ongoing.' It's still unclear how many agencies are affected or what information hackers might have stolen so far, but by all accounts, the malware is extremely powerful. According to analysis by Microsoft and security firm FireEye, both of which were infected, the malware gives hackers broad reach into impacted systems," writes Laura Hautala of CNET.
We will continue proving commentary and coverage as this story unfolds.
---
Facebook and Apple Continue Feuding
The ongoing war of words between Facebook and Apple shows no signs of abating anytime soon. If anything, the bickering underscores the vast philosophical chasm between the two tech titans.
The feud "highlights the fundamental difference in opinion between two giants over how business should be done on the internet," writes Steve Kovach of CNBC. "In Facebook's view, the internet is the Wild West, with a multitude of competing platforms offering innovative services for free … In Apple's view, the internet is just an extension of the personal computing revolution the company helped start in the 1980s, and your phone is the most personal device of all. You should know what companies are going to do with the information collected through that phone before you share it."
---
Driverless Delivery Startup Launching in California
The era of driverless delivery systems is just around the corner. A startup has been granted permission to deploy its autonomous vehicles on public roads in the Golden State.
"Autonomous delivery startup Nuro is allowed to launch commercial driverless services on public roads in California — the first company to clear this hurdle — after receiving a permit from the state's Department of Motor Vehicles," writes Kirsten Korosec of TechCrunch. "Nuro, which was founded in June 2016 by Google alums Dave Ferguson and Jiajun Zhu, plans to start commercial delivery operations early next year."
---
Clubhouse App Expands Popularity Beyond Silicon Valley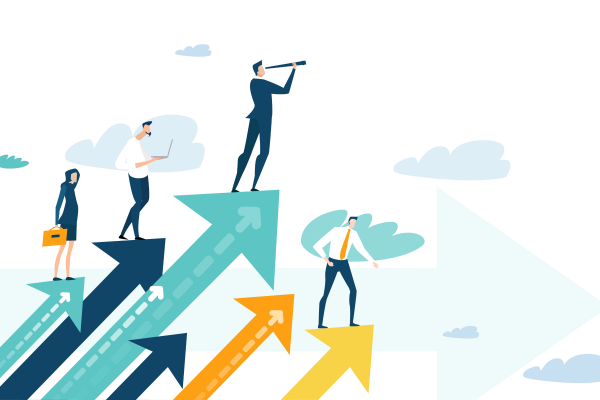 Clubhouse, an app that gained popularity with tech investors, is hoping to expand its influence beyond Silicon Valley.
"The app is testing an invite-only 'Creator Pilot Program' with more than 40 Clubhouse influencers who represent a new class of online fame. So far, they've been promised regular meetings with one of Clubhouse's founders and early access to special tools designed for power users," writes Taylor Lorenz of The New York Times. "Clubhouse, which took off in May and has 600,000 registered users, lets people join pop-up audio chat rooms. The app initially found popularity with the Silicon Valley crowd. In May, Clubhouse was valued at nearly $100 million after a round of investment led by Andreessen Horowitz."