Hunter Muller Predicts: Tech Surge Will Accelerate as Pandemic-Driven Transformation of Business Continues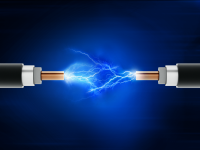 Even at a time of uncertainty, there are inescapable facts. One of these facts is the rise of digital information technology. Indisputably, the continuing impact of the pandemic has transformed business and greatly elevated the role of tech leaders in modern culture.
"Covid-19 has been a real accelerant to digital transformation," according an excellent interview with veteran analyst Steve Milunovich in Barron's. "When I talk to resellers, they believe that over half of employees will not go back to offices. There's an increasing belief that there's a secular tailwind here."
From Milunovich's perspective, the leading technology firms will continue growing. I agree with his assessment, because it's based on observable facts. The companies we partner with and the firms we cover in our research are trending up, and there's still plenty of runway in front of them.
The pandemic, along with other major global trends such as the shift to renewable energy, will likely drive growth at a host of tech firms, including Tesla, Google, Microsoft, Amazon, Apple, Adobe, Autodesk, Appian, Dropbox, Slack, Salesforce, ServiceNow, Twilio, Zoom, Nutanix, BetterCloud, Okta, UiPath, RingCentral, Darktrace, Globant, Informatica, Ivanti, Moveworks, Slack, Softtek, Sonatype, Obsidian Security, Tessian, Awake Security, Horizon3.ai, Tanium, Aryaka, PagerDuty, Zerto, Forescout Technologies, Zendesk, Delphix and Pure Storage.
Their growth won't be happenstance. It's safe to say they would have succeeded with or without the pandemic. As Milunovich correctly observes in his interview with Al Root, there's a secular tailwind and it's accelerating a process that was already in motion.
I highly recommend reading Root's fascinating interview with Milunovich in Barron's. Not surprisingly, Milunovich sees the possibility of a downturn and potential problems with China. But he cites good reasons for his overall optimism: "We are also now seeing the promise of the internet that people back then anticipated. We are seeing technology become pervasive in its effect on other industries. The total addressable markets for these companies are much bigger than forecasted."
When asked to list a few of his favorite picks, Milunovich mentions tech firms such as Shopify, Nvidia, ServiceNow and PayPal. "These companies, I do believe, have sustaining powers. They are category creators," he tells Root.
Again, I urge you to read the interview with Milunovich and reach your own conclusions. As I have said and written before, we are on the cusp of monumental change and transformation. Companies that have lagged behind will now need to run faster than their competitors, or face the risk of real failure. Are you ready to be a leader at this critical moment in history?