Jason "JJ" James, CIO, Net Health: The CIO as Cultural Change Agent
As the CIO role continues to expand and gain influence across the enterprise, there are expanded opportunities for CIOs to act as catalysts to drive cultural change not only with their own teams but across the business.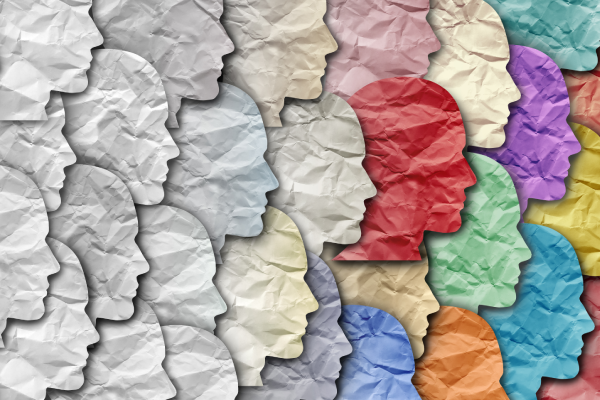 There are multiple reasons why CIOs are well-positioned to act as cultural change agents across the organization. For starters, as integral members of the executive team, they're expected to help define and shape the culture of the company. Moreover, given their unique perspective into how various lines-of-business and functions across the organization intersect with one another, they're able to offer valuable insight into how cultural changes can help the company to achieve its long-term goals.
Not surprisingly, 69 percent of C-level executives surveyed by Deloitte reveal that company culture has a critical impact on their organization's ability to realize its mission and vision.
HMG Strategy recently caught up with Jason "JJ" James, CIO at Net Health, to get his perspective on the role that CIOs can play as a cultural change agent – as well as why now is the time for male executives to receive paid paternal leave.
HMG Strategy: As you see it, how has the role of the CIO transitioned from being a technology enabler to more of a cultural change agent?
Jason James: We must start with how the pandemic impacted everyone. Many CIOs scrambled to make sure people had what they needed to work from anywhere.  When the pandemic started, no one knew long it would last. While there is growing hope, we still don't know how long it will last. Even without knowing the end result, we had to get people the tools and services they needed to keep connected and productive.
Unlike other organizations it was a very different situation because we – Net Health – we were already mobile-ready. We didn't scramble to issue laptops or wonder how people would connect when outside of our offices. But what we found in working with our users is sometimes the level of Internet they subscribe to at home wasn't enough, so we worked with them on right-sizing their services. In addition, me provided additional monitors, keyboards and other peripherals to ensure productivity. 
We handled all technical aspects of long-term remote productivity. Whether it was rolling out a new solution like UCaaS or making sure people have light rings so they could present, have better color on-screen, or have high-def web cameras. It was important to ensure the best remote work experience as possible.
But then it started evolving into 'How can we fulfill the needs of what's left?' What I worried about was 'What is culture?' when four walls don't matter anymore.  How do people connect? My undergrad was in anthropology, the study of tools and technology and people, and I leaned on that education to build cultural in a remote world.
To help us all connect on a deeper level, we created Slack channels that had nothing to do with work. It was everything from fur babies, so they could show pictures of their pets. Or it might be a moms' group so they could talk about the problems that mothers were having with remote schooling their children.  I launched a BBQ channel devoted to one of my passions.  I'm a KCBS (Kansas City Barbeque Society) Certified Barbecue Judge. We wanted These non-work-related channels mimicked the proverbial water cooler. After all, not all conversations within an office are work related, but it's those conversations that build relationships.  Connecting and sharing passions ensure people stay connected.
We started simply with that. And then we gave people the opportunity to set up these virtual coffee chats to meet, just like if they bumped into each other in the hall. But we had to take a meaningful approach about what it meant for people to connect and not make it harder. If somebody wants to spend the next 20 minutes talking about why Memphis Barbecue is not as good as Kansas City Barbecue, let them do it because they'd probably do it would have done that in a break room.
What came out of this?
JJ: What we noticed in looking at our metrics was that our productivity was extremely high, like most organizations. But then, when we started to monitor Slack channels, we noticed people were connecting and chatting and communicating in ways where they probably would have never done because they were connecting across our dozen-plus offices throughout the United States, so they probably would have never bumped into each other. 
People started connecting in ways we never saw before. What it meant was the CIO moved from business enablement officer to cultural change agent. So, we examined how we could have events that would be meaningful to employees.
We created channels for mothers to talk about how hard it is right now to educate your kids and balance work, same with any parent, and so we created those opportunities. Other employee resource groups deal with The Black experience. Nobody would have come to the CIO ten years ago and said, 'We need to openly talk about race.' Luckily, I have the support of other bold executives at our company that are willing to push forward with these discussions. It's not just me, it's all of us. But especially from a CIO perspective, we're doing things from a cultural standpoint that's very different.  Also, we're connecting with our employees at a much deeper level than ever before. 
Every leader, regardless of their title, needs to embrace the soft skill of flexibility. Nobody should have to apologize that their kid came in to interrupt them, or the dog came through the frame – those days are over. Don't apologize, that's who you are. We're not working from home – we're living at work. And we are all visiting.
One of the concerns that CIOs have is making sure that they're keeping employees engaged and motivated over the long haul. What are some of the recommendations you would offer there? What's worked well for you?
JJ: You have to be engaged. You can't expect people to come to you. You can't have an always open-door policy on Slack or Teams or whatever. You've got to reach out. You've got to understand what people are going through. That means talking with them and connecting with them, but also connecting in ways that aren't always about work. 'How's your family doing?  Are you able to get out?' It's not about small talk, it's about connecting and bonding. It's about understanding that not everyone is dealing well with the impact of global pandemic.
People aren't necessarily loyal to companies; people are loyal to other people. I think what happens is you're not only building that connection, you're trying to build a connection that outlasts the pandemic. But it's also when you start having these conversations and building this rapport, people will tell you more about themselves. They'll engage more. They'll be more apt to tell you when something's amiss. It maybe in their life or it may be within your infrastructure. When you have those levels of communication and connectivity, you're not operating as blindly. I think that's incredibly important.
As we've talked about culture, one of the challenges that CIOs have been facing is how do you convey a sense of culture to new people who were hired remotely? 
JJ: You've got to connect with people on a deeper level faster. That means you've got to get them engaged. I encourage people to give them a digital buddy. 
If you connect them with a digital buddy, they can learn more without feeling like they're bothering a coworker and they're less likely to go, 'Man, my coworker's going to think I'm an idiot.' You would feel more comfortable to ask questions about learning the environment.
Two, get them involved as quickly as possible. Introduce the team, reach out. One of the things we're doing with a lot of people, we get started and have virtual lunches. We're going to send you a gift card – DoorDash or Uber Eats. Why don't you order some lunch, and we'll sit and talk? If we were in a traditional office and you were new, I would take you out to lunch, but that may not be the case in a remote world that you joined us from Tulsa, and I live in Atlanta. It gives them a chance to connect because people act very differently over food. The idea that you're more likely to bond when somebody's sitting there eating. I know it's weird looking at somebody sitting there eating on camera, but we need to get past that. That's exactly what would happen in a restaurant, so why is that so weird?
You're an advocate of paternal leave for employees and executives. Can you talk a little bit about your own experiences there?
JJ: I'm a proponent of paid parental leave. If you look at all modern countries, there is really only one major outlier and that's the United States. Luckily, tech companies are starting to pivot and offer paid paternal leave.
In November, my wife had to have a C-section for our second child, so that meant for six weeks, she couldn't pick up our two-year-old. In a COVID world, how the hell was I going to bring in somebody to go take care of a toddler while I worked? I couldn't. So, luckily, Net Health offers paid parental leave. I took nearly eight weeks. I needed to support my daughter as well as my wife. I needed to be there to connect with my newborn. 
If you talk about transformation, there's nothing more transformational to a family than having a child. I've spent years on digital transformation.  Now I'm working on our own transformation, our family transformation. Much like digital transformation, it's stressful and there are a lot of sleepless nights. It's hard but knowing that you have an organization that supports you, even financially through all this, makes a huge difference. At the same time, it was important that I showed publicly, if a CIO of a fast-paced growing SaaS provider can do it, so can you. 
Luckily, I have a progressive CEO that fully supports that. Was he nervous? Sure. We were literally looking at acquisition targets during this same time and one of his key generals was going to be out for nearly two months. But what it proved that my succession plan worked. If you're a leader, you need to plan for the day when you won't be there.
Key Takeaways 
Connect employees with each other on a deeper level by creating forums to discuss their personal interests and passions
As members of the executive team, CIOs and business technology executives should be prepared to broach difficult but meaningful conversations that need to take place, such as understanding the experiences of people in different ethnic groups in the organization or what really needs to occur to move Diversity, Equity and Inclusion programs forward
The U.S. is an outlier when it comes to providing paid paternal leave, but that needs to change
– Jason James will be moderating a panel discussion at the 2021 HMG Live! San Diego Technology Executive Summit on April 8th. To learn more about this event and to register for the summit, click here.