Jennifer Greenman, CIO, Cancer Treatment Centers of America: Articulating the Team's Impact on Patient Care
In 2019, there were nearly 1.8 million new cancer cases that were diagnosed in the U.S., with more than 600,000 anticipated deaths, according to the American Cancer Society.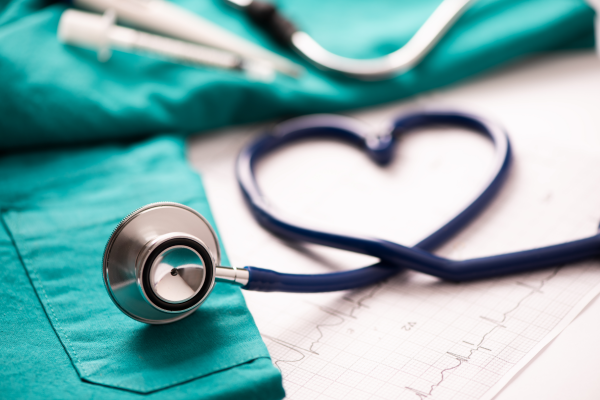 Yet, as any cancer patient will tell you, each person's story – and outcome – is different from the next.
For Jennifer Greenman, clearly communicating the impact that each and every member of her IT team has on the patients for Cancer Treatment Centers of America is top-of-mind for her and personally important, given the organization's vital mission.
HMG Strategy recently spoke with Greenman, a frequent speaker at HMG Strategy's Executive Leadership Summits, about her role and how it has changed since COVID.
HMG Strategy: Your company has such an important mission. How do you communicate the value that members of your team bring to fighting cancer for the center's patients?
Jennifer Greenman: This is deeply motivating. I'm constantly reinforcing the `why' of what we're doing. For example, we like to have logic and rules in IT and healthcare delivery requires a different approach. Our patients and physicians need us to be adaptive and flexible to support our mission. I try to make that connection known. Our teams have to recognize why those technical projects are so important to the mission of our organization.
Did you feel it would predominantly be a tech role for you when you joined in the organization last year or more around the mission?
JG: I've spent my whole career in healthcare technology, so I've been able to observe a real impact from the work I do to contribute to patient care. Prior to the COVID pandemic, I had been visiting our hospitals weekly. However, in recent months I have been working remotely as we are limiting the number of individuals working onsite to protect our immunocompromised patients..
There's nothing like viewing the battle that people are fighting in their treatments day in and day out. It's also helped me to keep my life in perspective.
I did work as a pharmacy technician in high school and that did help inspire me to seek a healthcare technology career.
Are you seeing a shift in how physicians are viewing data science?
JG: Absolutely. You can't effectively treat patients without the use of data or technology. I don't believe that technology can replace the power of the human connection, but it does have a significant impact on enabling effective care delivery.
How have your priorities changed since COVID? What are you focused on?
JG: We now have broad recognition of the importance of agility in technology delivery. The prior standard of rolling out tech projects in months or years is gone. We rapidly deployed some of our digital capabilities in the weeks leading up to this pandemic and have demonstrated that we can do this with telehealth and in other areas.
The technology is the easy part. It's about supporting the needs and preferences of patients and their caregivers. For example, we've created a concierge team in helping patients set up telehealth visits and that was critical to the success of this program. The concierge service is particularly useful for patients who are not technology savvy or who have anxiety about interacting with virtual care tools.
Another great example of our agile response to the pandemic can be seen in how we shifted to a largely remote workforce in a matter of days. Fortunately, we had a robust and flexible infrastructure in place to support this expedited transition. We were really able to extend our network infrastructure and bandwidth across a nationwide, distributed footprint. That was a real testament to the knowledge and foresight of our technology leadership team.
Can you also point to areas of innovation that you've been focused on?
JG: This pandemic has certainly heightened the level of innovation that's occurring within our organization. We have long recognized the need to deliver an exceptional level of care across an omnichannel experience. Now, we're moving very rapidly into how we can enhance the level of care we provide both in person and through digital platforms. This includes the psychosocial support we offer to reach our patients where they want to be reached and to do so in a safe and compliant way.
Unquestionably, machine learning and AI will help to augment – not replace – clinician decision making. It's being slowly embraced, but I think we're going to see that capability more widely adopted in coming years as the tools become more mature.
The clinical environment can be a cognitively overwhelming situation with a tremendous amount of data and information provided in diverse and often inconsistent formats throughout healthcare. Helping to tell a patient's story in an intuitive and streamlined format would help providers immensely to better understand each patient's story and history. This represents a significant opportunity for innovation across healthcare.
How do you communicate with the CEO and the executive team on ways that you and your group are delivering value to the company?
JG: I've worked in organizations with very different cultures and appetites for leveraging data to derive insight. For an organization that is more business driven, it's very important that we translate our investments and deliverables to the impact on key clinical and financial goals. It's not always a straight path to revenues or expense reductions, but we try our best to tie the work we do to business outcomes, as well as benefits to patient care and safety.
We expect the business to make the case for investment with us. If a department wants a form of automation to streamline their processes or drive efficiency, they need to quantify how that investment is going to drive quantifiable results.
The other thing we'll do is try to tell the story of service delivery. People don't always appreciate the amount of time and level of effort that goes into the various services we deliver through IT to benefit the business.
I've worked in other organizations that were more academically focused and they were additionally focused on how technology investments contribute to advancements in research and discovery .