Kristie Grinnell, Global CIO & Chief Supply Chain Officer, VP, General Dynamics Information Technology: Fostering Diversity, Equity and Inclusion Across the Business
Recently, HMG Strategy had a chance to sit down with Kristie Grinnell, Global CIO and Chief Supply Chain Officer for GDIT and discuss how prioritizing diversity and inclusion has been key to the company's success and in achieving its mission. For Grinnelland the 30,000+ employees of GDIT, bringing diverse backgrounds and mindsets to the table has enabled their organization to support innovation and drive business growth by openly sharing varied perspectives.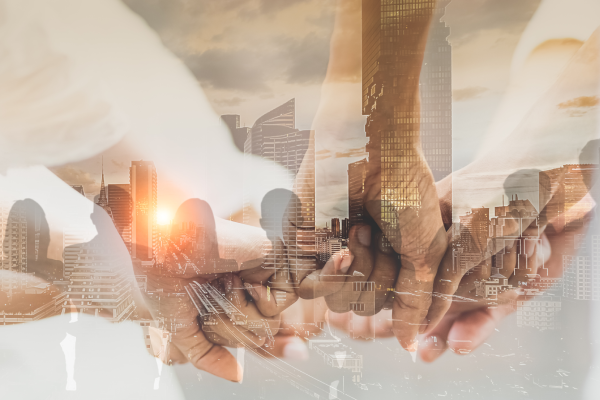 To begin with, a little background. Women make up just 25% of all technology workers, with even fewer Black (9%) and Latinx (7%) workers holding tech jobs, according to Deloitte's 2021 Cultivating Diversity, Equity, and Inclusion Transparency Report. Even when companies do a better job of recruiting women and other underrepresented groups into entry-level positions, research shows that a higher percentage of women than men leave tech roles before they reach the leadership ranks.
CIOs and business technology executives can help fuel more inclusion by cultivating diversity, and equity across the business.
HMG Strategy: What's your mission statement at GDIT?
Kristie Grinnell: At GDIT, we are a system integrator — bringing the best technology and the right innovation to the customer mission. Which is a great purpose that we have here. We are here to provide national security and ensure that our warfighters and citizens have the services, technologies and solutions that they need to do their jobs.
When you think about how to bring the best ideas to the table, you have to make sure that you have a lot of really different perspectives on how to approach a challenge. Otherwise, you're just going to try to solve the problem the same way. You need to think about the nuances, and if you have people that come from a different experience, someone for instance who came from the pharmaceutical industry which is really heavy in research and development versus the government contracting industry, he or she will kickstart something you never thought of for a government application. So, you must be willing to have diversity of thought.
Fifty percent of the American workforce is women, but less than 30% are in IT. That's a problem. If we wanted to bring all of those diverse perspectives to the table, we're missing out by not having enough females, which is why I sponsor our Women's Resource Group and really try and give back and bring more women through that pipeline. We need that.
Just to take that one step further, when you think about what happened with COVID, and everything that's gone on, there's a lot of things happening in the workplace that are very unique to women. If you only had men in this environment and didn't have a female perspective – you may not have heard the need for more flexibility.
There are certain characteristics or a unique perspective that somebody can bring to the table because of their culture, their experience, their race, their gender, their age, the way they think, their status—whatever the case may be—we need to think about.
What are your ideas about diversity of thought?
KG: Diversity of thought is being able to speak your voice and being able to have your voice heard as you're trying to solve a problem or take advantage of a new opportunity. If you sat around a table, let's say one of the people is Kristie Grinnell, who's 47 years old, a female who was raised primarily Philadelphia, moved to DC, who lived in a middle-class family her entire life, never was in the military, never lived overseas, but has traveled extensively. She comes with a very different perspective. Now, if you had 10 Kristie Grinnells with all of those exact same characteristics around the table, you're going to get to very similar answers.
It takes different perspectives, those different thoughts which all stem from your experience, your culture, and the unique characteristics that make you up. It's really about being able to ask 'Why' differently.
Is there an example of how you were able to solve a problem or overcome a challenge because you were sensitive, and you had this empathy?
KG: Yes, even in just doing something such as helping to form our Employee Resource Groups. We have nine Employee Resource Groups at GDIT, and the idea was how to make a big company feel small. We've got 30,000 people deployed around the world.
What we've noticed with COVID is that it has actually accelerated the need for those Employee Resource Groups because of that diversity. The Women's Resource Group is very focused on how we are balancing what's happening right now. Our Asians in Motion and Black Employee Network, they are really focused on the social injustice that's going on and the hate crimes against Asians.
Given the state of where we are, we would be losing people in our workforce, and they wouldn't be able to focus on their customer mission if we didn't have these outlets for them. That diversity of thought has helped us to retain a lot of our workforce and to engage with them in a different way. It's having those nine Employee Resource Groups that allow for that unique perspective to come to the table.
One of the challenges associated with remote work is that employees can also be targeted by other organizations from around the world. We're interested in your perspective on this and how you go about approaching that?
KG: Everything you said, I agree with. We see both sides where people are being targeted and able to work anywhere, which is different with the government contracting industry.
This last year, we've been working on employee experience, providing as much flexibility as we can. With that said, we're also very focusing on engaging with new employees from the start as we think about that user experience.
When you come in the door, we want you to feel energized and a part of GDIT. You're not here just to do this role on this contract for X number of years. You are here as an employee of GDIT, where your thoughts matter. Your role counts and we want you to grow and have other opportunities here.
Talent in the IT industry is tight, and the unemployment rate has been low. It becomes negative unemployment because people just keep jumping around. The way we win is through our culture. Our leadership firmly believes that the employee is very important, not just for what they're doing today, but what they want to achieve tomorrow, as well. We will continue to focus on that and engage them in different ways to do that.
What does success look like for you all? When do you know you're hitting it out of the park, doing a great job, and that you're leading courageously and with fearless reinvention?
KG: I'll answer that in two different ways: The first one is that as one business unit at GD, we have very specific financial metrics and things that we need to do to support big GD. We are expected to grow. We are expected to provide good ROI for the money that they've put into us. But we are still a defense contractor that is delivering on our mission. So, success for us is ensuring that we are providing the best IT solutions and services to fight the right mission. We see that the warfront is changing.
It's not a physical warfront, but more of a cyber warfront, and so the IT solutions and services that we provide are the things that are really going to keep our nation safe.
Does the nation-state threat landscape concern you and your team?
KG: Every day. That's what we are here to prevent. That's why we are here to partner with our customers, to make sure that they recognize the adversaries that are here and respond to it in the right way. That's a huge part of our business.
Frankly, it's not just a GDIT fight. We have to partner with our vendor partners in this, our strategic alliance partners. We also have to partner with our competitors on this. We're compete-mates when it comes to this because it takes all of us supporting the enormous IT infrastructure that the government has in order to keep our nation safe.