Sanjib Sahoo, EVP and Global Chief Digital Officer, Ingram Micro: Encouraging Others to be `Imperfectly Perfect' in the Quest for Continuous Transformation
Business transformations are designed to boost overall performance through increased revenue, lower operating costs, and better customer satisfaction and workforce productivity, according to McKinsey & Company.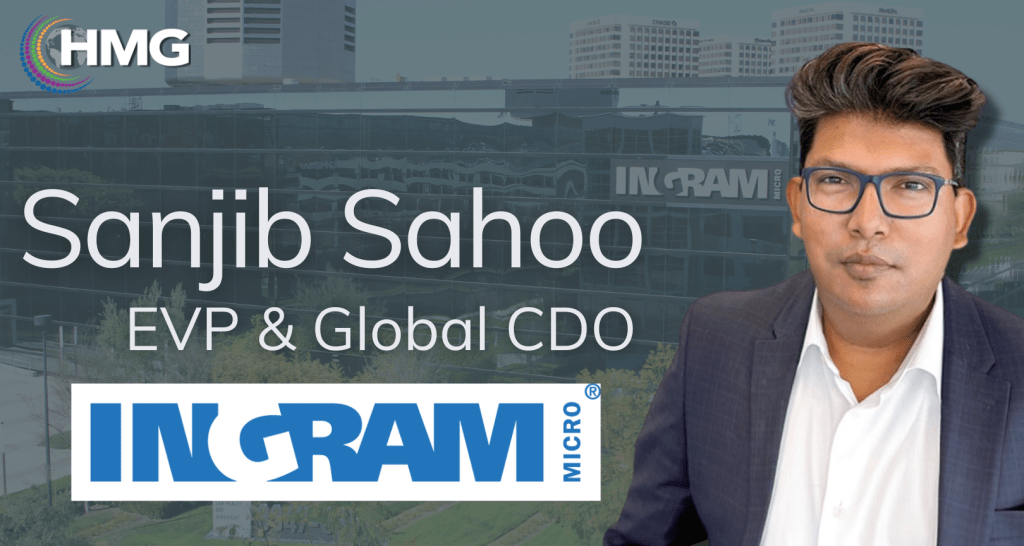 And while commitment from the CEO and the C-suite is critical to the success of business transformation, McKinsey & Company notes the need for many employees to make a transformation work – often 25% or more of the workforce.
HMG Strategy Founder and CEO Hunter Muller recently spoke with Sanjib Sahoo, EVP and Global Chief Digital Officer at Ingram Micro about what it takes to make transformations successful – including the critical role that an organization's people – all their people, as well as their customers and partners – play.
"There are three critical components to business transformations," said Sanjib. "First, it's important to have a vision. But it's just as important to consider how best to navigate the organization with that vision, including how technology is going to provide value to the business."
Second, people are the most important part of any transformation, Sanjib added. "Transformation doesn't have a two or three-year life span. Transformation is continuous. It's about changing people to think differently, do more and grow more.
As a team, you'll know transformation has really achieved success when you see the positive change in the brand. Transformation becomes transformation when it's in your organization's DNA – your team is always looking for innovation, you have speed and direction, you're delivering value and you have relevance in the market."
Third, the emergence of AI and ChatGPT in the enterprise is not only changing people's jobs but also their mindsets, said Sanjib. "People will continue to do their jobs, and yet those jobs will be different.
To lead effectively in today's environment, you need to master two paradigms – mindset and skill set. Your mindset drives your skill set.
If you have the mindset to learn and change and be imperfectly perfect, you'll always learn.
If you have a mindset that you have learned what you've learned and no longer need to continue to learn, then you're going to be disrupted," shared Sanjib. "That's part of the reason why more than half of the Fortune 500 has been replaced over the past 20 years."
Sanjib also shared that in enterprise companies, people typically strive for perfection. But aiming for perfection can be problematic. "Perfection is the biggest impediment for organizations to change," said Sanjib. "We have to be imperfectly perfect – but strive to be a little more perfect every day. This is the essence of continual transformation."
-Sanjib Sahoo will be a featured speaker at HMG Strategy's 2023 Southern California CIO Executive Leadership Summit in Partnership with Southern California SIM on September 14 at the Hyatt Regency Huntington Beach Resort and Spa. To learn more about Sanjib's talk track and to register for the event, click here.