Tech Leaders Commit to TechPACT to Close the Digital Divide and Boost Diversity
With the resurgence of protests against systemic racism, Americans are doubling down on demanding social change and equality in the workplace, whether that be through hiring and promotion, transformation or philanthropy. This goal of workplace equity demands innovation, and a new association called The TechPACT is a revolutionary and thoughtful approach to tackling these issues head-on.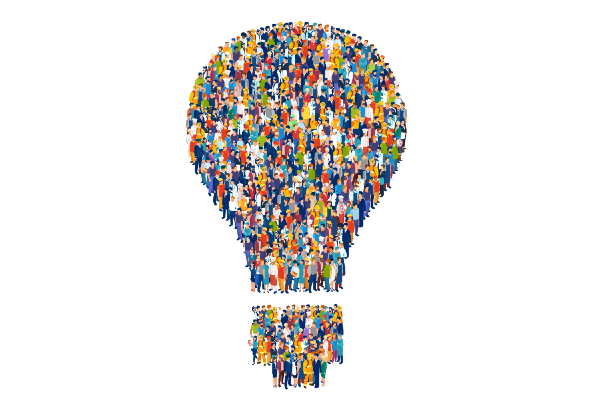 "We're asking tech leaders to take a pledge – to reduce the digital divide and increase diversity hiring over a period of time," says Bertina Ceccarelli, CEO at NPower.
"Involvement with TechPact is an individual commitment with a call-to-action and accountability around something you can change as a technology leader," says Dean Del Vecchio, EVP, CIO and Chief of Operations at Guardian Life.
The TechPact was founded by a group of CIOs and technology leaders with over 200 years of collective experience developing and implementing strategic technology visions. Collectively, they have expertise in vision, strategy, application systems, infrastructure, cloud architectures, business intelligence, automation, artificial intelligence, data and analytics, digital solutions, professional services, cybersecurity, marketing, media and much more. Most importantly, they all have a passion for the field of technology.
The TechPACT seeks to close the digital divide and promote the recognition that skills, competencies, motivation, and creativity are better predictors of success than gender, degree status, or socio-economic background, and that all individuals with a love for technology should be able to have equitable opportunities for success in the technology industry, where Blacks, LatinX and Women have been enduringly underrepresented.
"Our mission is to create a world where anyone with a passion for technology will have the opportunity to succeed," says Janet Sherlock, CIO at Ralph Lauren.
Increasing diversity in organizations has benefits for the field as a whole. Companies in the top quartile for gender diversity are 21% more likely to experience above-average profitability, and companies in the top quartile for racial/ethnic diversity are 31% more likely to experience above-average profitability.
The TechPACT' s goal is to reach a total of 5,000 members by the end of 2021, and they continue to grow through hiring, coaching, and mentoring. The TechPACT Pledge goes beyond reducing the digital divide by affording opportunities and supporting and mentoring members in the technology community, they can navigate the opportunities that are presented to them.
"We have to make sure we're focusing on creating opportunities for everyone, including ensuring Wi-Fi access for people at the cradle stage," says Seth Carpien, Director of DPS Digital Practice at Novant Health.
The TechPACT' s long-term goal is to reduce the digital divide and pursue representative diversity across all levels. Most importantly, the group is changing the way organizations think about talent. Some members of the technology community may not have had the opportunity to obtain a college degree or use the newest systems; this does not mean they are unable to thrive in the industry. The TechPACT supports organizations in better leveraging the talent they currently have through both industry knowledge and awareness.
"We're looking to promote courageous leadership and an aspirational vision to make greater progress with diversity hires in our organizations over the next ten years," says Earl Newsome, CIO, Americas IT at Linde.
As CIO at the College of Southern Nevada, Mugunth Vaithylingam, an immigrant himself, is committed to narrowing the digital divide for underprivileged students. In his time with The TechPACT, he has been inspired by the organization's zeal.
"The amount of dedication and passion that the leaders behind this are demonstrating just blows me away," says Vaithylingam.
"The people behind this are a group of kindred spirits," says Larry Quinlan, Global CIO at Deloitte. "We're not trying to boil the ocean. What we're saying is that people who are technology leaders can come together to help each other along in this journey. It's also about the caliber of people and their commitment in making this work."
We have a simple ask – Take the pledge, Share within your network and Begin living the mission and vision.
To learn more about TechPACT and to take The TechPACT Pledge, click here.