Tech News Digest – October 2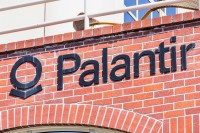 Palantir IPO Highlights Strength of Tech Sector
Palantir, a data science company that helps government agencies sift through huge amounts of data, had a successful IPO this week, demonstrating the continuing strength of digital technology as a driver of financial markets.
"Shares of Asana, a collaboration software provider, and Velodyne, which makes sensors for self-driving cars, also began trading on Wednesday, write Cade Metz and Erin Griffith of the New York Times. "Investors embraced Palantir despite its inability to turn a profit and the many controversies swirling around it … Wall Street valued the company at $21.4 billion, a slight increase from a private valuation of $20 billion." Shares in Palantir rose slightly after the IPO.
Palantir has made no secret of its goal to play an essential role in the U.S. government's data science operations. For a quick overview of Palantir's strategy, I recommend reading an interesting post by Andrew Eversden in C4ISRNET, an online publication that covers military tech.
VMware Spinoff May Provide Greater Flexibility
Dell's proposed spinoff of VMware may create wider business opportunities for the company, according to its CEO.
"VMware CEO Pat Gelsinger said that if majority owner Dell follows through with a spinoff of his company, it would provide him with greater flexibility to team up with other hardware makers," writes Jordan Novet of CNBC. "Gelsinger said VMware's server virtualization software could start to 'show up with HP' if that's what customers want."
From my perspective, the spinoff would provide tangible benefits to Dell, VMware and the larger technology market.
Dell, which acquired its 80% stake in VMware through the 2016 acquisition of data storage maker EMC, said in July that it was exploring a VMware spinoff," writes Novet. "In addition to greater partnership opportunities, operating independently could make VMware a more attractive destination for top talent and give the company more freedom to do deals, Gelsinger said."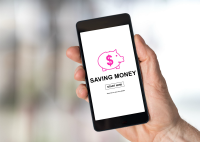 Popular Smartphone Investing App May Have Stabilized Markets During Pandemic
Users of Robinhood, the popular investing app, may have helped stock markets remain relatively stable during the months of financial upheaval resulting from the Covid-19 pandemic. Some analysts had suggested that Robinhood users were too heavily focused on risky small-cap offerings.
"But the image of the investing app's clients spending their days loading up on fad stocks doesn't accord with reality, according to a new working paper published by the National Bureau of Economic Research titled, Retail Raw: Wisdom of the Robinhood Crowd and the Covid Crisis," writes Sarah Ponczek of Bloomberg Technology. "Rather, it seems, the typical Robinhood user's portfolio is kind of boring, and evidence shows these small traders helped stabilize markets during the Covid-19 crash."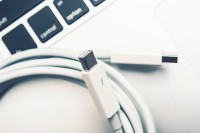 Thunderbolt 4 Standard Promises Better Performance for High-End Modern Computing
High performing computers will benefit from the new Thunderbolt 4 standard, which addresses issues with the USB-C standard.
"Thunderbolt and USB-C are at the center of modern high-end computing. The standards allow you to plug in large, high-resolution monitors, fast external storage arrays and in the case of Thunderbolt, even external graphics cards for a major gaming or video-editing performance boost. That gives you a machine that's both powerful and portable," writes Stephen Shankland of CNET. "That's a big deal for modern computing. Most of us buy ever-thinner laptops with diminishing room for ports. More powerful ports mean your laptop can shoulder serious computing loads, especially when hubs and docking stations amplify that power."