Tech News Digest – October 9th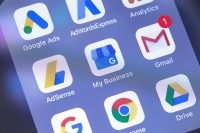 Google Rebrands Productivity Apps; Battles with Oracle Over Software Code
Alphabet announced this week that Google's G Suite group of productivity apps, which includes Gmail, will be rebranded as Google Workspace. The company hopes the rebranding, along with a shift in pricing, will drive more revenue and increase market share.
"The changes might help Google increase revenue and become a more formidable challenger to Microsoft, whose Office 365 applications are more popular for business use," writes Jordan Novet of CNBC. "Any growth could lift Google's cloud business, which reduces Alphabet's dependence on Google's advertising business, an operation that faltered in the second quarter under the pressure of a pandemic and a recession."
In the legal arena, Google is battling with Oracle over software code used in the development of mobile phone technology.
"At the heart of this legal battle is a bit of software code that Oracle claims Google stole when it was designing its Android mobile platform for app developers," writes Brian Fung of CNN Technology.
While this argument might seem arcane to the outside world, it represents a major skirmish over intellectual property within the tech community.
"Oracle argues that Google's use of its Java interfaces in Android amounted to copyright infringement; Google has argued that the code in question isn't eligible for copyright protections and, even if it were, Google's unlicensed use of the code is protected under a legal doctrine known as fair use," writes Fung.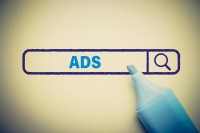 Facebook to Ban Political Ads After Polls Close
Concerned by the potential for social unrest generated by the upcoming national election, Facebook executives are moving to keep the company out of the battle.
"On Wednesday, Facebook said it would take more preventive measures to keep political candidates from using it to manipulate the election's outcome and its aftermath," writes Mike Isaac of The New York Times. "The company now plans to prohibit all political and issue-based advertising after the polls close on Nov. 3 for an undetermined length of time. And it said it would place notifications at the top of the News Feed notifying people that no winner had been decided until a victor was declared by news outlets."
This latest step reveals the level of apprehension at Facebook, and also shows how social media has emerged as an unexpectedly strong force in our modern digital culture. From my perspective, the ultimate role of social media remains both unclear and unpredictable.
Amazon's Twitch Dominates Live Video Game Streaming Market
Twitch, a service owned by Amazon, has emerged as the dominant player in the lucrative live video game streaming market.
"Twitch controlled more than 91% of the live video game streaming market during the third quarter — in terms of hours streamed — according to a report that Logitech-owned Streamlabs and analytics start-up Stream Hatchet released on Wednesday," writes Jordan Novet of CNBC. "Twitch lets people watch others play video games online, and it competes with similar products from Google and Facebook. Microsoft shut down its service, Mixer, in June and encouraged its users to adopt Facebook Gaming. But, most of the people who produced videos on Mixer appear to have gone with Twitch anyway."
Amazon bought Twitch for $842 million in 2014, according to Novet's article. Twitch generates revenue through advertising and subscription fees.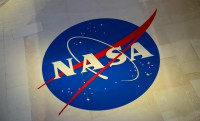 NASA Hopes to Fly Small Helicopter on Mars
The atmosphere of Mars is thin, but researchers hope that won't prevent a small aircraft from flying across the Martian surface.
"It might sound like an impossible task, but that's exactly the challenge that the team at NASA's Jet Propulsion Laboratory faced in 2013 when they set about answering a question that had been tossed around NASA for decades: Can we fly a spacecraft on Mars?" writes Claire Reilly of C-NET. "In July 2020, the Ingenuity helicopter launched on its way to Mars, attached to the belly of the Perseverance rover. And in early 2021, thanks to the hard work of the JPL team, we may finally see Ingenuity complete its first test flight, becoming the first aircraft to fly on another world."
I highly recommend this interesting article about the Mars Ingenuity Helicopter Project and its dedicated leader, MiMi Aung.