Work From Home Evolving Swiftly into 'Work From Anywhere'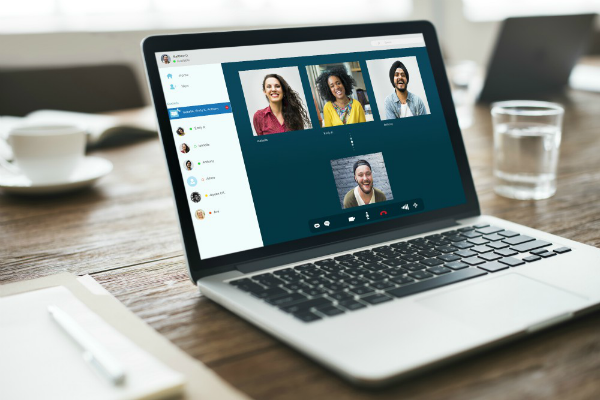 Our vision of the future isn't fixed; it's continually evolving. Nobody could have predicted that a pandemic would abruptly and fundamentally change our ideas about the future of work. Who could have foreseen in 2019 that so many of us would be working from our homes in 2020?
The big question now, of course, is how long will the work-from-home phenomenon last? Will we ever go back to the office, or is working from home truly the new normal?
Nearly 80 percent of organizations polled in a recent survey "said they have implemented or expanded universal work-from-home policies as a result of COVID-19, while 67 percent expect these policies to remain in place either permanently or for the long-term," according to S&P Global Market Intelligence. "Altered working conditions are presumed to be long-term or permanent."
Not every job can be done from home. But if you spend most of your workday sitting in front of a PC, does it really matter where you're sitting? That's the beauty of digital information technology – it renders your physical location largely irrelevant. If you've got a network connection, you are ready to work, wherever you are.
Many of us in the technology sector had predicted a future in which we could work from anywhere, at any time. But none of us foresaw how suddenly that future would arrive.
The work-from-anywhere trend is accelerating, especially among tech firms. Over the weekend, Atlassian announced that its 5,000 employees won't ever have to go back to their offices.
"It's a bold choice, even among technology companies that can operate virtually as the coronavirus pandemic rolls on. Facebook and Google have been less drastic. Both told workers they would be able to keep working from home through the summer of 2021," writes Jordan Novet of CNBC. "Besides freeing up current employees, the new approach could help with hiring outside major areas where the company would ordinarily have to pay generously while competing with other major companies."
In many ways, Atlassian's decision makes total sense. The company offers a range of team collaboration and real-time messaging products for software developers, information technology managers and knowledge workers. Atlassian seems perfectly positioned to embrace the work-from-anywhere ethos.
My instinct tells me that many companies will follow similar paths and allow their employees to work from anywhere, at least for the foreseeable future. Our mission as technology leaders and executives will be enabling work-from-anywhere strategies that are safe, secure, effective and economical.
I urge you to visit our archive of recent HMG Live! Virtual Events, and watch exclusive video clips of top-tier executives sharing their stories and experiences.
I find their stories genuinely inspiring. I am incredibly proud and humbled by their participation in our truly unique and valuable professional community here at HMG Strategy, the world's strongest independent platform for peer-driven knowledge and unbiased information.