Are Passwords Becoming Obsolete? Apple and Other Tech Firms See Unique Passkeys as the Future of Authentication
The days of the password may be numbered. Apple and other tech firms envision a future in which passwords are replaced by passkeys and biometric authentication.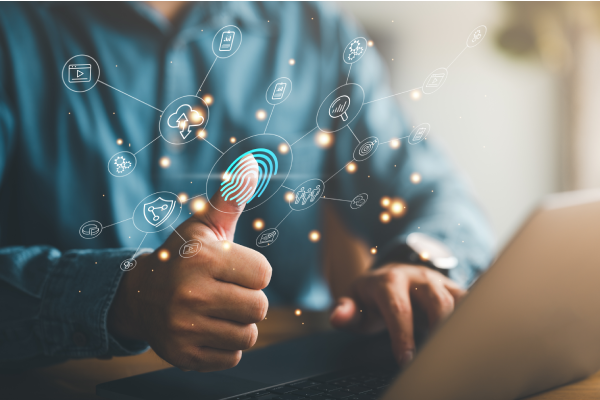 "When Apple's latest software updates for iPhones, iPads and Macs arrive this fall, they will include a way for users to log into various online accounts without entering passwords or relying on password managers to save and fill in credentials. The technology generates unique passkeys for each app or browser-based service in the place of characters. Those passkeys, a new type of identity authentication, prompt a scan of your face or fingerprints to log you in," writes Dalvin Brown of The Wall Street Journal.
Although users will experience a single-step login process, two keys are actually created: one is a public key that sits on a server and the other is a private key that resides within your device. The two keys are connected on the back end and the user provides authentication in the form of a touch ID or facial recognition. It sounds complicated until you think about the time and energy you expend trying to remember your ever-growing list of passwords.
"When it comes to building a passwordless future, Apple isn't on its own. Its passkeys fall under a standard set by the Fast Identity Online Alliance, an industry association that includes over 250 other companies such as Microsoft Corp. and Alphabet Inc.'s Google. Called FIDO for short, the group has worked for nearly a decade to create a unified format for online authentication," writes Brown.
As usual, this isn't merely an example of an interesting new approach to solving what's become a neatly universal tech issue. My hunch is that we'll see both a top-down and bottom-up push for more biometric authentication across the modern enterprise. And that means, of course, that the CISO will become a key player in the rollout and implementation of passwordless systems.
Now is the time to begin experimenting with passkeys, learning how they work and figuring out which vendors offer the best systems.
* * *
At HMG Strategy, our goal is preparing you for an unlimited future. Everything we do here supports our fundamental mission of helping you accelerate your career ascent. Our truly unique and powerful platform enables you to acquire knowledge from the top-tier thought leaders and practitioners, to meet and mingle with your peers, and to hear the latest news about the newest technologies from trusted sources.
HMG Strategy is the world's largest independent global platform for technology leaders, with a growing network of more than 400,000 technology executives. Our global, social and digital platform has expanded significantly, and we welcome you to visit the HMG Strategy Resource Center to learn directly from the most innovative leaders of our time.