Surging Bond Yields Hit Tech Stocks Especially Hard
Global equity markets continue to struggle as investors react to more waves of unwelcome news, while surging bond yields have sent tech stocks reeling. The Dow Jones Industrial Average, S&P 500 and Nasdaq Composite all sank yesterday. The markets rebounded this morning, however, after Treasury yields eased from their previous highs.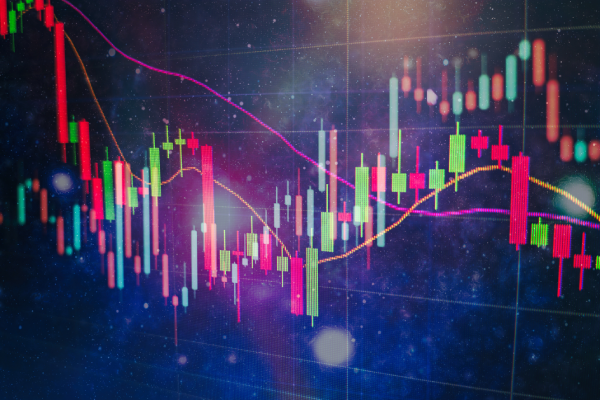 "Higher bond yields make future profits less valuable, and many fast-growing tech companies are valued on the basis that they will pump out a chunk of their profits many years in the future. The tech-heavy Nasdaq is in a bear market, defined as a 20% or greater drop, and is now trading at a level it hasn't seen since late 2020," write Jacob Sonenshine and Jack Denton of Barron's.
It seems unfair, since the technology sector is clearly doing its fair share of work to keep the economy going. But all of the markets are connected, and it would be naïve to expect tech to escape unscathed.
That said, the fundamentals of our industry remain sound. After the market hits bottom, I expect that we will play a key role in its recovery. Hopefully, the cycle of loss and recovery will be relatively brief. Despite the gloom, I am confident that tech will remain a powerful force for good in our interconnected global economy.
* * *
Engaging face-to-face with our industry's top executives and thought leaders is an incomparable experience. After two years of video conferences, it's a pleasure to be meeting people in person again. I look forward to our in-person executive-level events and I am absolutely certain that you will find them highly valuable opportunities for sharing insight, acquiring knowledge and networking with peers.
At HMG Strategy, our goal is preparing you for the unlimited future. Everything we do here supports our fundamental mission of helping you accelerate your career ascent. Our truly unique and powerful platform enables you to acquire knowledge from the top-tier thought leaders and practitioners, to meet and mingle with your peers, and to hear the latest news about the newest technologies from trusted sources.
HMG Strategy is the world's largest independent global platform for technology leaders, with a growing network of over 400,000 technology executives. Our global, social and digital platform has expanded significantly, and we welcome you to visit the HMG Strategy Resource Center to learn directly from the most innovative leaders of our time.